What is ERASMUS+ Program?

The Erasmus+ programme aims to boost skills and employability, as well as modernising Education, Training, and Youth work. The seven year programme will have a budget of €14.7 billion; a 40% increase compared to current spending levels, reflecting the EU's commitment to investing in these areas.
Erasmus+ will provide opportunities for over 4 million Europeans to study, train, gain work experience and volunteer abroad.
Erasmus+ will support transnational partnerships among Education, Training, and Youth institutions and organisations to foster cooperation and bridge the worlds of Education and work in order to tackle the skills gaps we are facing in Europe.
It will also support national efforts to modernise Education, Training, and Youth systems. In the field of Sport, there will be support for grassroots projects and cross-border challenges such as combating match-fixing, doping, violence and racism.
Erasmus+ brings together seven existing EU programmes in the fields of Education, Training, and Youth; it will for the first time provide support for Sport. As an integrated programme, Erasmus+ offers more opportunities for cooperation across the Education, Training, Youth, and Sport sectors and is easier to access than its predecessors, with simplified funding rules.
Objectives of Erasmus+
To achieve a significant increase in student and staff mobility between European Higher Education Institutions,
To promote broad and lasting inter-institutional co-operation,
To contribute to the concept of a people's Europe,
To contribute to the economic and social development of Europe through the creation of a significant number of higher education graduates with direct experience of intra- European cooperation.
Key figures: Erasmus+ (2014-2020)
Overall budget

€14.7 billion

Additional funds will be allocated for funding the actions with third countries (partner countries), but the decision will probably be taken in 2014.

Overall mobility

opportunities

More than 4 million people

Higher Education

Around 2 million students

Vocational Education

and Training students

Around 650,000 students

Staff mobility

Around 800,000 lecturers, teachers, trainers, Education staff and Youth workers

Volunteer and Youth

exchange schemes

More than 500,000 young people

Master's degree loan guarantee scheme

Around 200,000 students

Joint Master Degrees

More than 25,000 students

Strategic

Partnerships

Around 25,000 linking together
125 000 schools, vocational Education and Training institutions, higher and adult Education institutions, Youth organisations and enterprises

Knowledge Alliances

More than 150 set up by 1500 higher Education institutions and enterprises

Sector Skills Alliances

More than 150 set up by 2000 vocational Education and Training providers and enterprises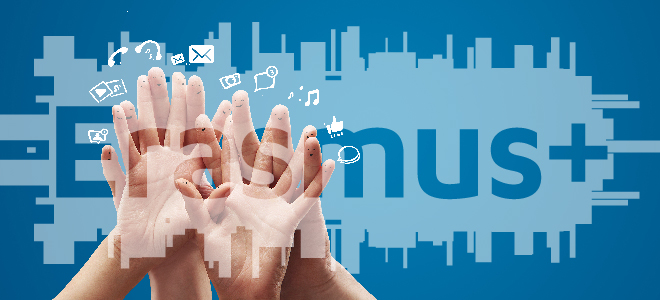 Study Mobility
How long can students go abroad?
Students can go abroad for 3 to 12 months (including a complementary traineeship period, if planned). The same student may receive grants for studying or being trained abroad totalling up to 12 months maximum per each cycle of study:
During the first study cycle (Bachelor or equivalent) including the short-cycle (EQF levels 5 and 6)
During the second study cycle (Master or equivalent – EQF level 7) and
During the third cycle as doctoral candidate (Doctoral level or EQF level 8)
The duration of a traineeship by recent graduates counts towards the 12 months maximum of the cycle during which they apply for the traineeship.
What are the conditions?
Students must be registered in a higher education institution and enrolled in studies leading to a recognised degree or other recognised tertiary level qualification (up to and including the level of doctorate).
The mobility is carried out in the framework of prior "inter-institutional agreements" between the sending and receiving institutions, both of which must be holders of the Erasmus Charter for Higher Education (if located in a Programme country).
What arrangements are made?
Prior to the departure the Erasmus+ student is provided with:
A grant agreement covering the mobility period and signed between the student and his or her sending higher education institution;
A "Learning Agreement" setting out the programme of studies to be followed, as approved by the student, the sending and the receiving institution;
The "Erasmus+ Student Charter" setting out the student's rights and obligations with respect to his/her period of study abroad.
At the end of the period abroad:
The receiving institution must provide the student and their sending institution with a transcript of records confirming that the agreed programme has been completed and confirming the results;
The sending institution must give full academic recognition for satisfactorily completed activities during the mobility period as agreed in the Learning Agreement, by using ECTS credits or an equivalent system. The mobility period should also be recorded in the Diploma Supplement.
Will financial support be provided or fees charged?
Students may be awarded an Erasmus+ EU grant to help cover the travel and subsistence costs incurred in connection with their study period abroad
Erasmus+ students - whether or not they receive an Erasmus+ EU grant - are exempted from paying fees for tuition, registration, examinations and access to laboratory and library facilities at the host institution
The payment of any national grant or loan to outgoing students should be maintained during the study period abroad
How to apply?
The interested student should apply to the international office and/or Erasmus+ office of his or her sending higher education institution. The office will inform him or her of the possibilities of studying abroad as well as the modalities to apply and to receive an Erasmus+ EU grant.
Source: http://ec.europa.eu/education/opportunities/higher-education/study-mobility_en.htm
Detailed information about Erasmus+ program can be found on the EU Commission's Lifelong Learning Programme web page linked below:
http://ec.europa.eu/programmes/erasmus-plus/index_en.htm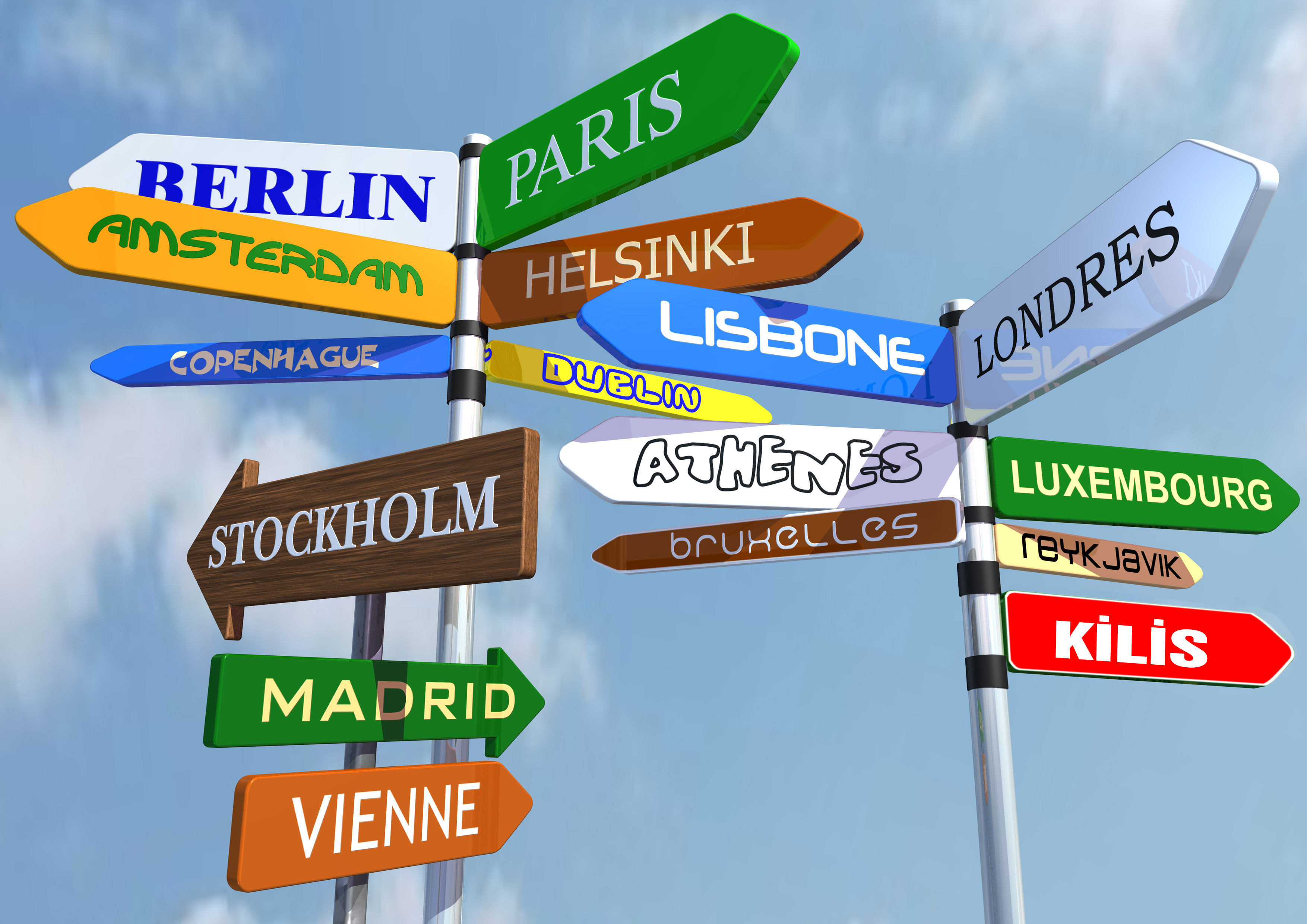 Erasmus+ Frequently Asked Questions
What is Erasmus+?
Erasmus+ is the new European Union programme for education, training, youth and sport for 2014-2020. It replaces several existing EU programmes, covering all sectors of education: the Lifelong Learning Programme - Erasmus (higher education), Leonardo da Vinci (vocational education), Comenius (school education), Grundtvig (adult education), Youth in Action, and five international programmes (Erasmus Mundus, Tempus, Alfa, Edulink and the programme for cooperation with industrialised countries). For the first time, Erasmus+ will also offer EU support for sport, particularly at grassroots' level.
Erasmus+ significantly increases EU funding (+40%) for the development of knowledge and skills, reflecting the importance of education and training in EU and national policy agendas. It aims to boost people's personal development and job prospects.
The new programme builds on the experience and success of existing programmes such as Erasmus, but will have an even greater impact. It is based on the premise that investing in education and training is the key to unlocking potential, regardless of age or background.
What will Erasmus+ support?
Erasmus+ aims to increase the quality and relevance of qualifications and skills. Two-thirds of its funding will provide grants for more than 4 million people to study, train, work or volunteer abroad in 2014-2020 (compared with 2.7 million in 2007-2013). The period abroad can range from a few days up to a year.
Erasmus+ is open to students, teachers, apprentices, volunteers, youth leaders and people working in grassroots' sport. It will also provide funding for partnerships between educational institutions, youth organisations, enterprises, local and regional authorities and NGOs, as well as support for reforms in Member States to modernise education and training and to promote innovation, entrepreneurship and employability.
There will be greater support for IT platforms such as e-twinning, to connect schools and other learning providers via the internet.
Erasmus+ will contribute to developing the European dimension in sport by helping to address cross-border threats such as match fixing and doping. It will also support transnational projects involving organisations in grassroots sport, promoting, for example good governance, social inclusion, dual careers and physical activity for all ages.
How will Erasmus+ differ from the current programmes?
The new programme is more ambitious and strategic in nature while maintaining the main aims of improving skills and employability, as well as supporting the modernisation of education, training and youth systems.
Erasmus+ will develop synergies between different education sectors and with the world of work. A single programme will result in simpler application rules and procedures, and avoid fragmentation or duplication.
The programme has several new features:
A loan guarantee scheme to help Master's students finance a full degree abroad to acquire the skills needed in knowledge intensive jobs.
Knowledge Alliances: partnerships between higher education institutions and enterprise to promote creativity, innovation and entrepreneurship by offering new curricula, learning opportunities and qualifications.
Sector Skills Alliances: partnerships between vocational education and training providers and enterprise to promote employability and address skills gaps by developing sector-specific curricula and innovative forms of vocational teaching.
It integrates the currently separate programmes dealing with the international dimension of higher education, meaning higher education mobility to and from third countries and capacity building projects with higher education institutions in third countries will become possible.
What will change for students under Erasmus+?
Access to the programme will be increased in several ways. For example, Erasmus+ will offer stronger support to students wishing to improve their language skills before going to their Erasmus university or job placement. In addition, the development of flexible learning, such as distance or part-time learning, will be encouraged through improved use of information technologies.
Erasmus+ grants will more strongly target specific needs (such as the living cost in the destination country) and offer strengthened support for students from less privileged backgrounds, as well as those with disabilities or coming from outermost regions. Countries can complement the EU grant with top-up grants financed by their own national or regional budget.
Thanks to the loan guarantee, there will also be stronger support for students wishing to undertake a full Masters' degree course in another European country. The guarantee will in particular benefit students from less well-off backgrounds, who have been deterred in the past from studying abroad due to the lack of national grants or loans.
A new Erasmus Charter will contribute to a high quality learning experience through more rigorous agreements between higher education institutions which will specify the minimum expected level of student language skills and provide detailed information on housing and visa issues.
Will the level of student grants be better harmonised across countries under Erasmus+?
Yes. The objective is to better harmonise the criteria for fixing the level of the EU student grant, while at the same time allowing flexibility to take into account the level of demand for grants and other sources of funding, which vary from country to country. On top of the EU grant, students might also receive other contributions from national, regional or local authorities.
The level of the EU grant will first depend on the destination country.
Countries taking part in Erasmus+ will be divided into three groups, based on their living costs. Any student moving to a country within the same group (ie with similar living costs) for study purposes will receive an EU grant within the medium range €200-450/month. The amount of the grant will be defined by the National Agency responsible for managing Erasmus+ grants in their country. The National Agency will take account of the level of demand and other sources of funding. It might, for example, give their higher education institutions a minimum-maximum range for the grants in case co-financing is available in only some regions or institutions.
Students moving to a country with higher living costs will get the medium range plus at least €50/month (but not higher than €500/month). Students moving to a country with lower living costs will get the medium range minus at least €50/month (but not lower than €150/month). Students from outermost regions and outermost programme countries will get a higher EU grant.
The level of the EU grant will also depend on whether the student plans to study abroad or undertake a traineeship. Students on a traineeship will get €100-200/month on top of the EU grant given for studies as they often have no access to cheaper student housing or restaurants etc. The level will be decided by the National Agency or higher education institution in case of regional or local co-financing.
Special arrangements for students from low-income backgrounds are also foreseen: National Authorities may decide, depending on the support already provided at national level for this target group, to give an additional €100-200 /month from the EU budget, on top of the normal EU grant, to those students moving abroad for studies.
Finally, students with special needs can receive a higher EU grant to contribute to their additional costs.
Will students be able to participate in Erasmus+ if they already benefitted from an Erasmus grant under the previous Lifelong Learning Programme?
Yes. It will now be possible to study and train abroad more than once as an Erasmus+ student.
Students will be able to study and/or train abroad for up to 12 months within each study cycle (bachelor, master or doctorate), irrespective of the mobility type (studies or traineeships) and number of mobility periods (for example, 2 periods of 6 months or 3 periods of 4 months). However, higher education institutions may give priority to students who have never benefited from a mobility experience abroad before.
For students who have already benefited from an Erasmus exchange under the Lifelong Learning Programme (LLP), this will be taken into account under Erasmus+ if they apply for a grant within the same study cycle. For example, if a student has already done an Erasmus exchange of six months at Master level under the LLP, he/she could benefit from an Erasmus+ mobility grant at Master level for up to 6 months. However if the same student goes on to do a doctorate, he or she could be supported for up to 12 months under Erasmus+ as it would be at a higher study cycle.
Other past mobility experiences, such as a Leonardo da Vinci traineeship under the Lifelong Learning Programme or volunteering in the European Voluntary Service under the Youth in Action programme, will not be taken into account in calculating the maximum 12 month period per study cycle for higher education studies or traineeship under Erasmus+.
Will mobility still be a key aim for Erasmus+?
Yes: mobility will continue to receive the largest portion (two-thirds) of the Erasmus+ budget. While maintaining a strong emphasis on student mobility, support for teachers, trainers and youth workers will be strengthened because of their 'multiplier' effect – they are more likely to achieve a systemic impact when they put into practice what they have learned abroad when they return to their home institutions.
How will Erasmus+ address youth unemployment?
Erasmus+ will contribute to fighting youth unemployment by helping young people to improve key skills such as proficiency in a foreign language, communication, adaptability or in learning how to live and work with people of different nationalities and cultures.
The programme will facilitate better cooperation between universities and employers to ensure that students benefit from curricula which are relevant to the skills they need in the world of work. In addition, it will help education establishments and youth organisations to develop closer links with enterprise. It will also support policy reform in priority areas, such as digital skills and increased labour market relevance of vocational education and training.
Erasmus+ also emphasises the importance of informal learning. Evidence shows that employers appreciate skills acquired through non-formal learning experiences, such as volunteering. Indeed, 75% of participants in the European Voluntary Service said that their career prospects had improved thanks to this experience.
Studies also show that students who spent part of their studies in a foreign country are more likely to take up a job abroad when entering the labour market.

What else is the Commission doing to increase student and youth mobility?
Funding is important, but money alone will not make learning mobility a reality for all. We also need to remove obstacles at national and regional levels, for example by improving access to information, ensuring national loans and grants can be used for international studies and improving the recognition for study and training results gained abroad.
In June 2011, EU Education Ministers committed to removing obstacles to studying or training abroad. In order to monitor progress on this agenda, the Commission, together with Member States, developed a 'mobility scoreboard', which tracks the performance of each EU Member State. The results will be published in the next few weeks.
Member States also agreed on mobility targets for higher education and vocational training students. By 2020 at least 20% of higher education graduates in the EU should have spent a period of higher education-related study or training abroad. In the vocational sector, more than 6% of 18-34 year olds with an initial vocational education and training qualification should have had a study or training period abroad by 2020.
Why do we need a new EU approach to education and training?
The world has changed considerably since the existing programmes were created. The EU is in the process of recovering from one of the most tumultuous economic periods of our time. Almost 6 million young people are unemployed in the EU, yet 36% of employers have difficulty finding people with the skills they need. The skills gap in Europe is alarming, with nearly 20% of 15 year olds lacking sufficient skills in reading and 73 million adults with low (or no) education qualifications.
The European job market is also changing. The number of jobs requiring high skills is growing while the number of low-skilled jobs is decreasing. It is estimated that by 2020 nearly 35% of all jobs will require high skills (equivalent to degree-level qualifications). One of the headline targets in the Europe 2020 strategy is to raise higher education attainment to 40% (from nearly 36% now) among the young adult population. Erasmus+ can contribute by helping people to enrich their skills through studying and training abroad and by helping education and training institutions to innovate and modernise.
Another key educational target is to reduce the share of early school leavers from the current 12.7% to less than 10%. To contribute to this goal, Erasmus+ will support modernisation of education and training, including school education, from early childhood to secondary level and initial vocational training. Non-formal learning will be supported as well through youth exchanges and volunteering.
Cooperation and partnerships with enterprise can also bridge the skills gap by making sure that curricula are relevant. The new programme will therefore promote cross-sectoral partnerships focused on this issue.
What will happen under the new programme in adult education?
The individual mobility of adult learners will no longer be supported, other than as part of a strategic partnership.
Teachers and staff involved in adult education, however, will continue to benefit through individual cross-border learning experiences (both short- and long-term). The three current staff mobility actions (in-service training, assistantships and visits & exchanges) will be amalgamated into one action. Strategic partnerships will contribute to the modernisation of organisations in adult education.
A new Electronic Platform for Adult Learning in Europe (EPALE) will also be launched.
What is the new Open Access requirement?
The Open Access requirement will ensure that all educational materials produced with funding from Erasmus+ are freely accessible to all, based on the principle that anything paid for with public money should benefit the public. Whenever an Erasmus+ beneficiary produces educational materials they will have to make them available to the public through the use of Open Licences and via Open Educational Resources (OER).
Which countries can participate in Erasmus+?
The EU Member States
Acceding countries, candidate countries and potential candidates benefiting from a pre-accession strategy
European Free Trade Area (EFTA) countries that are party to the European Economic Area (EEA) Agreement
The Swiss Confederation, provided it has signed a specific international agreement
Countries covered by the European Neighbourhood Policy, where a bilateral agreement has been concluded.
EU Member States are automatically Erasmus+ programme countries. The other countries in the list above can become 'programme countries' subject to fulfilling specific administrative conditions and the setting up of a National Agency to manage the programme.
All other countries in the world are 'partner countries' and may participate in certain actions or according to specific conditions.
 Source: http://europa.eu/rapid/press-release_MEMO-13-1008_en.htm

Son Güncelleme: 2014-03-27 10:33:25