KILIS, TURKEY
   Where is Kilis?

(Map from maps.google.com)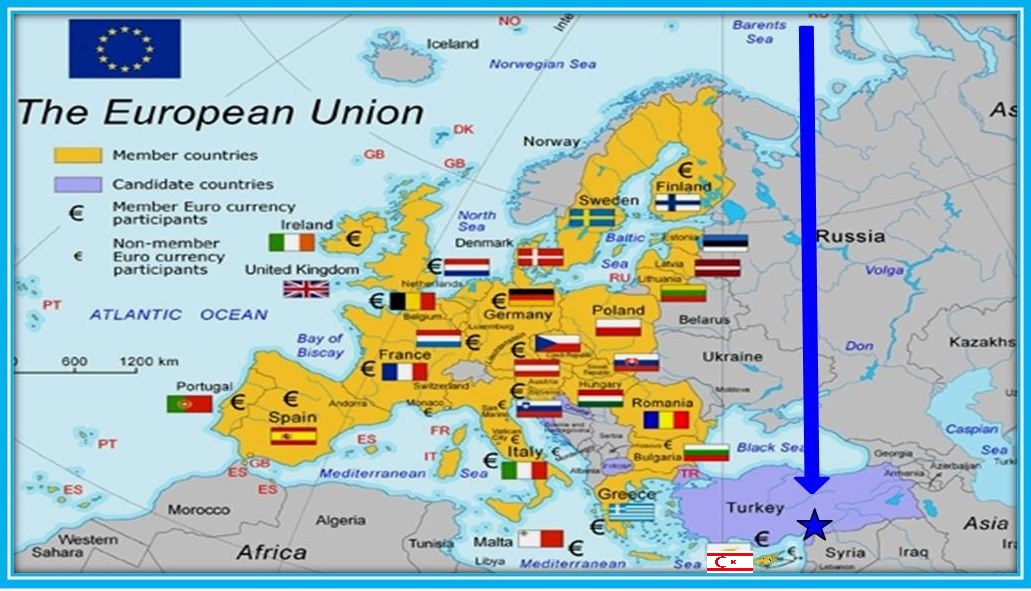 Kilis City Map
(Map from kilis.gov.tr)
History
There is evidence of human occupation from 4,000 years ago, in the Middle Bronze Age. The region has been ruled by the Hurrians, the Assyrian Empire, the Hittite Empire, the Persian Empire, the Macedonian Empire, the Roman Empire (including the Byzantine Empire), the Armenian Kingdom and finally by Ottoman Empire. Places of historical interest include a number of burial mounds, castles, and mosques.
The name of Kilis is thought to be originating from two possible sources. First one the Arabic word for lime which is "Kil'seh", was shortened and became Kilis. The reason is that the soil of Kilis contains high levels of lime. Second possible source is Turkish word for church, which is "Kilise." Around 16th century Armenian pilgrims who traveled to St. Hovhannes Monastery in Kilis, caught the attention of nearby Turkish villagers. When Turks asked Armenians where they were traveling, they replied "Kiliseye gidiyoruz, Kiliseden dönüyoruz"; translates " We are traveling back and forth to church."
Geography
Kilis is located in the southern foothills of the Taurus Mountains in the west of the Euphrates River on the northern edge of the Syria Plain. The district contains areas of good agricultural land, watered by small rivers and 68% of the land area of Kilis is planted. Almost 4% of Turkey's grape production comes from Kilis. Other important agricultural products are olives, fruit, wheat, barley, and tobacco.
Places to Visit
Ravanda Castle is near to the Ravanda Village of Polateli province, 24 km far from city center, and located in the north of Kilis. Its environment is clear and constructed on a steep hill of a mountain, which is reigning to the horizon. Remaining part of the castle, constructed via engraving of the peak of the mountain, is the internal castle. 
Oylum Tumulus is one of the biggest tumuli in Anatolia, Syria, and Mesopotamia. Strategic position holding tumulus is settled during nearly all ages. Excavations performed on Oylum Tumulus shows definite settlement dating back to Chalcolithic Age. There are lots of tumuli other than Oylum that are waiting to be excavated.
Akpınar is a promenade in which clear waters are flowing in the middle of a land with limestone. It is surrounded by olive groves, vineyards, and orchards, and this unique nature beauty covered by grass land, which is full of picnickers during spring and summer months. 
Söğütlüdere, where streams coming from north slopes, is another place used for entertainment and picnicking by the people of Kilis during spring and summer time.
What to Eat
Traditional culture reflecting regional meals are highly impressive with their tastes and appearances. Kebab sorts, special to Kilis, are served freshly  with special spices. Kilis Karası (Kilis Grapes), Kilis Tava, and Kilis Katmeri (A kind of dessert) are the foods that you should definitely taste before leaving Kilis.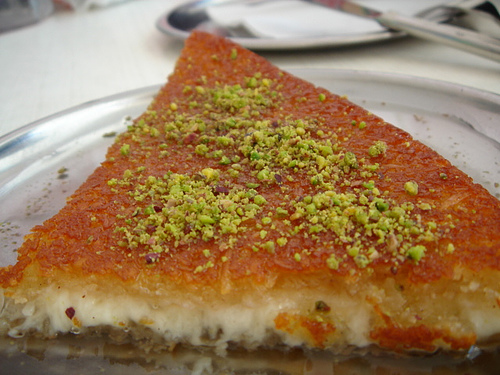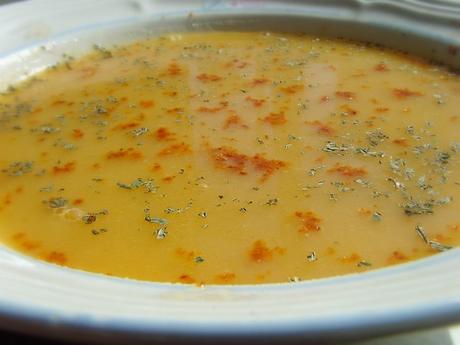 Kilis Künefesi                                                    Malhita (A kind of Soup)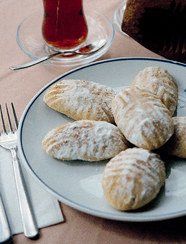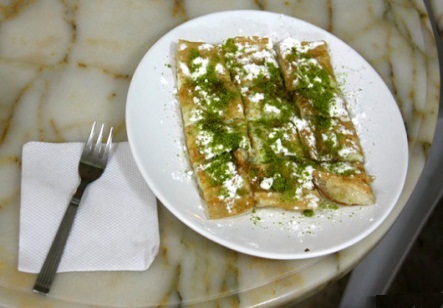 Gerebiç (A kind of Cookie)                             Kilis Katmeri (A kind of Dessert)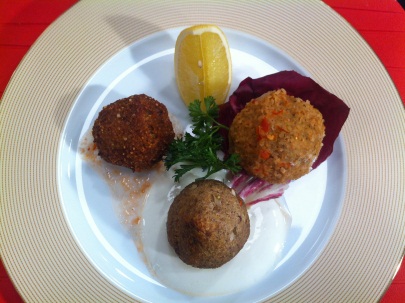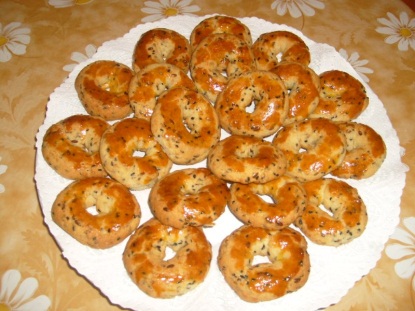 Kumbulmüsfiyye                                               Mayanali Kahke (A kind of Cookie)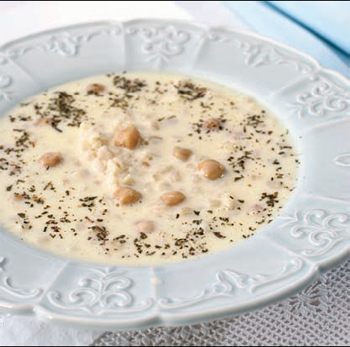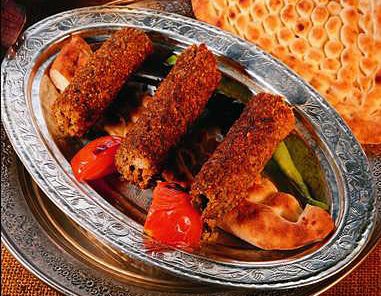 Lebeniyye Soup                                     Oruk (A kind of Kebab)
What to Buy
Shopping centers contain lots of souvenirs, reflecting cultural texture of Kilis. Liquid and solid grape molasses exclusive to Kilis can be bought. Handmade quilts are other important souvenirs and they reflect multicultural and social atmosphere of the region.
Don't Leave Without
-Tasting Kilis grape molasses, Kilis Katmeri, and Kilis Tava,
- Visiting ruins of old Kilis, 
- Walking around the historical streets, and
- Visiting Oylum tumulus and Ravanda castle.
Official Contacts

Provincial Cultural Directorate 
   Tel: (348) 813 49 09 
   Fax: (348) 813 49 09
City Tourism Directorate
Tel : (348) 813 21 11

Governorship : (+ 90 - 348) 813 10 12
Municipality : (+ 90 - 348) 813 10 10 
Hospital : (+ 90 - 348) 814 10 15 
Police : (+ 90 - 348) 814 09 30 
Gendarme : (+ 90 - 348) 814 08 52
Info taken from Ministry of Culture and Tourism
More info at Wikipedia
CLIMATE
Kilis has a Mediterranean Climate in general. Summers are hot and dry, and winters are cold and rainy.
                      Average temperature and rain amount for Kilis (C°, Kg/m2)
| | | | | | | | | | | | | |
| --- | --- | --- | --- | --- | --- | --- | --- | --- | --- | --- | --- | --- |
|   |  Jan |  Feb | March | Apr | May | June | July | Aug | Sept | Oct | Nov | Dec |
| T | 5.6 | 6.9 | 10.5 | 15.3 | 20.6 | 25.3 | 28.1 | 27.9 | 24.8 | 19.5 | 12.5 | 7.4 |
| R | 84.8 | 73.7 | 69.2 | 49.9 | 25.5 | 7.4 | 1.2 | 2.8 | 5.0 | 33.8 | 58.4 | 88.1 |
What's the weather like in Kilis right now?
LOCAL TIME
GMT + 2 hrs. (Summer)
Time differences between Turkey and some other countries:
| | |
| --- | --- |
| Germany | -1 |
| France | -1 |
| England | -2 |
| Italy | -1 |
| Netherlands | -1 |
| Austria | -1 |
| Spain | -1 |
 Please note: Turkey observes daylight saving time.
ELECTRICITY
220 volts AC, all over Turkey. The voltage is clearly marked on all hotel outlets.
TAP WATER
It is being chlorinated but we recommend you to prefer bottled water for drinking which is sold in markets and shops.

    WEIGHTS AND MEASURES
  Metric system.
Practical Information for International Students
Important phone numbers
If you have serious illness or you cannot get to a doctor yourself and when urgent assistance
is required to prevent a dangerous deterioration of health or threat to life, call free of charge
(Landline or mobile telephone) 112.
In case of fire call free of charge 110.
When you need Police call 155 or Turkish Gendermarie 156 (in rural areas).
Banking
If you decide to open a bank account in Turkey or if you need banking services you can
benefit from national and international banks in the city such as Halkbank, İş Bankası, Ziraat Bankası,Vakıfbank, Garantibank, and Akbank.
At the campus of Kilis 7 Aralık University, you will find 4 ATMs of different national and international banks.
Bank working hours are generally from 9 a.m. to 5 p.m. Monday to Friday. All banks have ATMs (cash dispensers) and foreign exchange desks where you can exchange your money.
Mobile services
In Turkey are main three mobile telephone networks. If you wish to have more information, please click their website below
Avea – http://www.avea.com.tr/
Turkcell – http://www.turkcell.com.tr
Vodafone – http://www.vodafone.com.tr/
Son Güncelleme: 2014-04-02 10:04:23