Social Life at Kilis 7 Aralık University
SOCIAL FACILITIES

-         2 Basketball Courts
-         Tennis Court
-         2 Football Fields
-         Outdoor Sports Park
-         Fitness Saloon
-         Conference Halls
-         Cinema Hall
-         Theatre Hall
-         Kilis House
-         Music Room
-         Ebru Art Room
-         Exhibition Hall
-         Semi-Olympic Swimming Pool
Indoor Sports Facility
Ebru Art Room
STUDENT CLUBS

The clubs help students develop their social sensitivity and team spirit. There are 47 student clubs focusing on arts, culture, science, and sports at Kilis 7 Aralık University.
FOOD & DRINKS
Student Dining Hall: There is on-campus dining hall with a capacity of 1000 students at the university. Lunch and dinner, also including traditonal Turkish food, are served daily.
Kilis House Social Facility: Breakfast and lunch are served in a renovated authentic Kilis House.
Cafeterias: Student cafeterias serve hot and cold drinks. They also offer various food options in every faculty building.
Student Clubs at Kilis 7 Aralık University
The clubs help students develop their social sensitivity and team spirit. There are 47 student clubs focusing on arts, culture, science, and sports at Kilis 7 Aralık University. Some of them are:
1-Community Volunteers Club
2-Culture, Arts and Literature Club
3-Travel and Organizing Club
4-Youth and the Red Crescent Club
5-Photography Club
6-Student Assistance and Solidarity Club
7-Career Club
8-Attraction Club
9-Turkish Culture Club
10-Health Club
11-Fit Youth Club
12-Textile Club
13-Scientific and Technical Club
14-Aviation Club
15-Music Club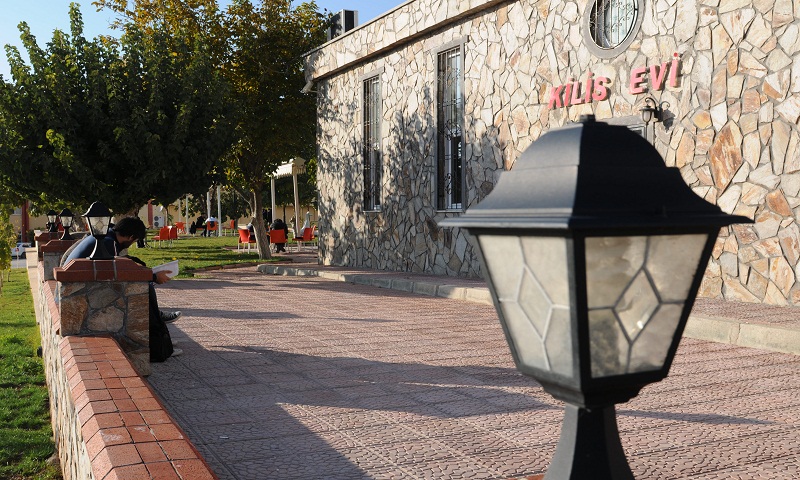 Son Güncelleme: 2014-03-26 16:45:48