Erasmus+ Related Activities at our University

1. Erasmus students from Poland visited Prof. İsmail Güvenç, Rector of Kilis 7 Aralık University (March, 2012)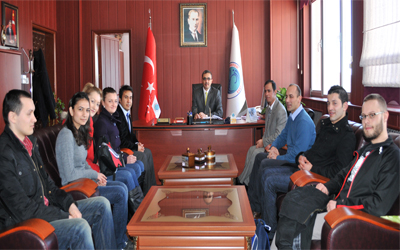 2. Erasmus Orientation for Outgoing Students (March, 2012)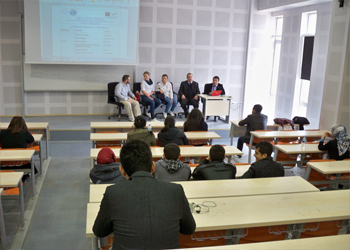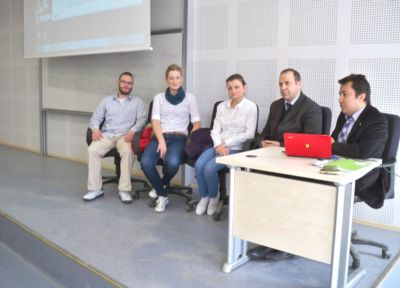 3.  III. Sharing Erasmus Experiences Day at Isparta Süleyman Demirel University  (May, 2012)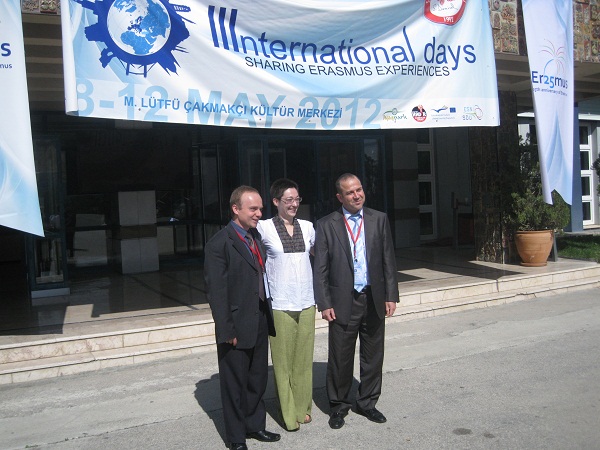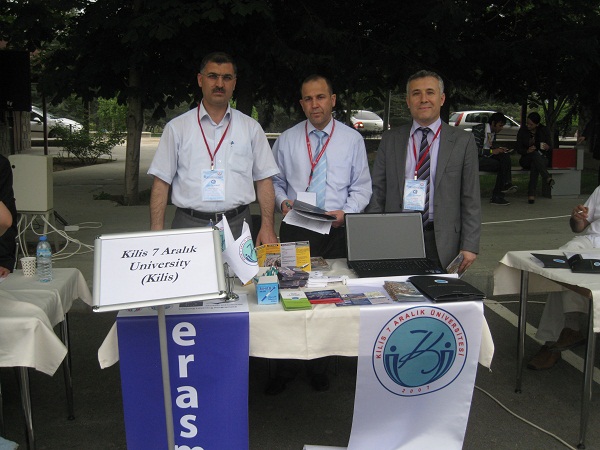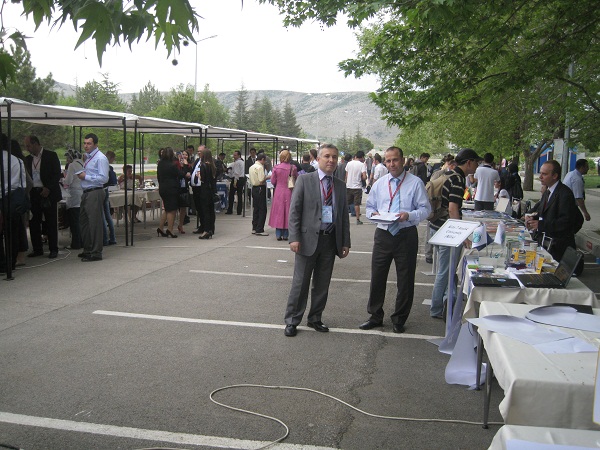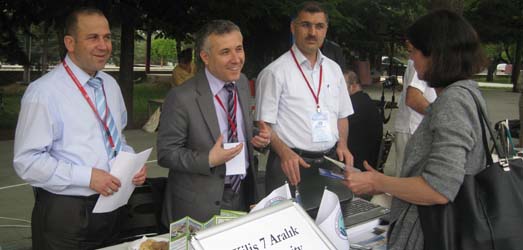 4. Erasmus Sharing Panel at Muallim Rıfat Faculty of Education (October, 2011)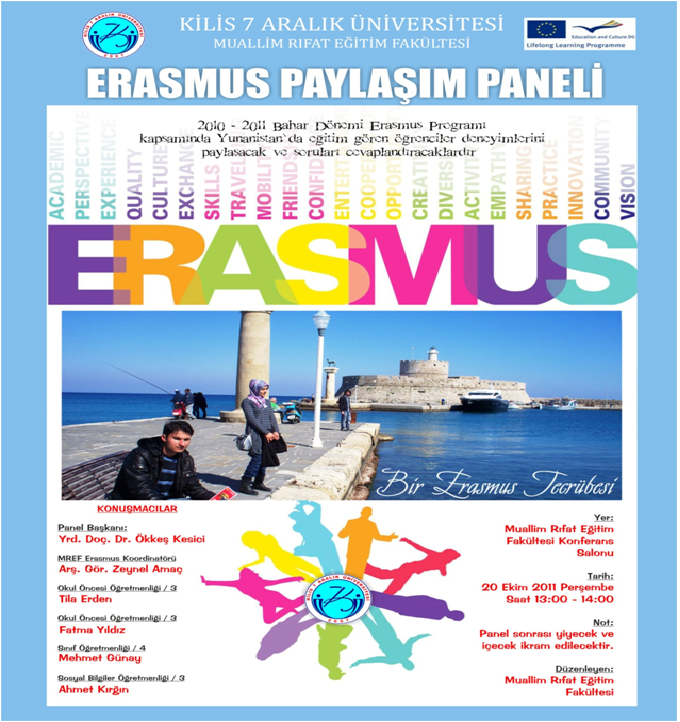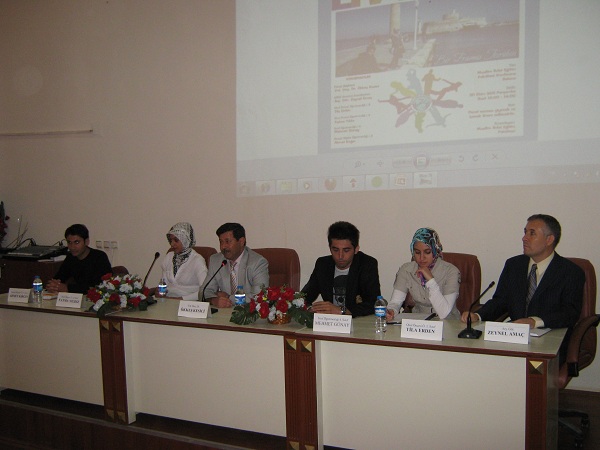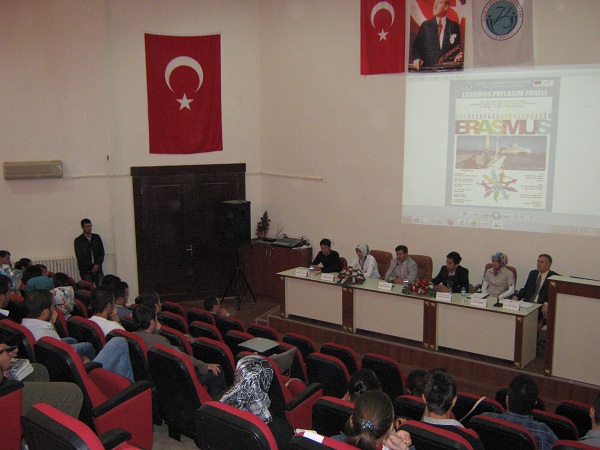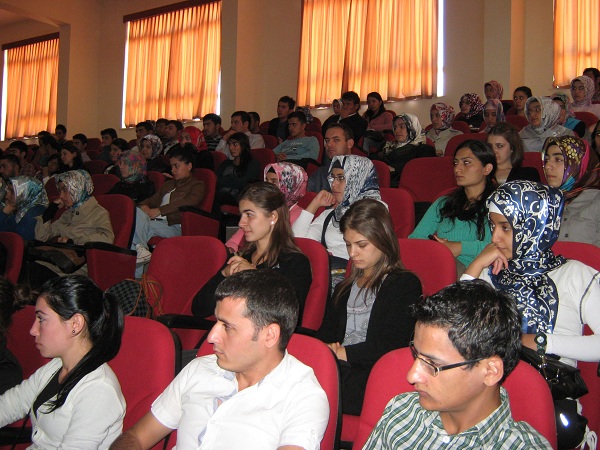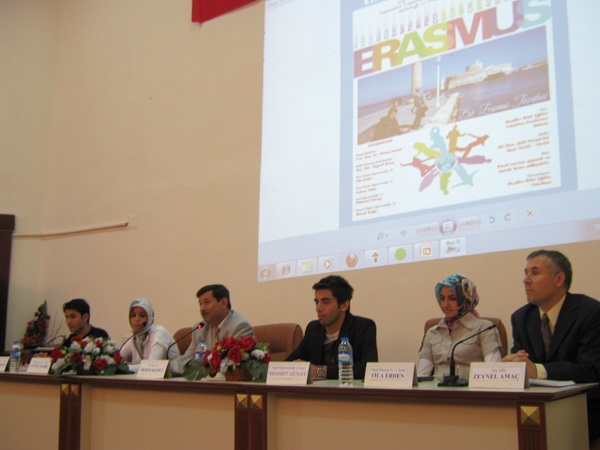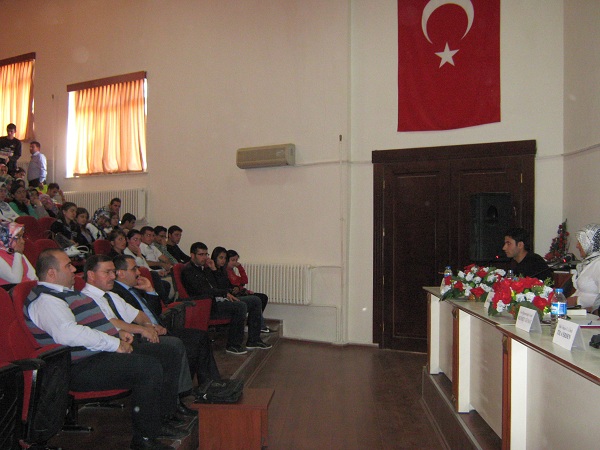 5.  Annual Erasmus Meeting in Elazığ (November, 2013)
Turkish National Agency organized the annual Erasmus meeting at Fırat University, Elazığ in November, 2013. Reps from Kilis 7 Aralık University (Dr. Yakup  Doğan, Res. Assoc. Zeynel Amaç, and Erasmus Specialist Müslüm Eflatun) attended the 2 day meeting. They shared Erasmus experiences with other colleagues. New Erasmus+ program was also introduced and discussed at the meeting. For more info about the meeting, please click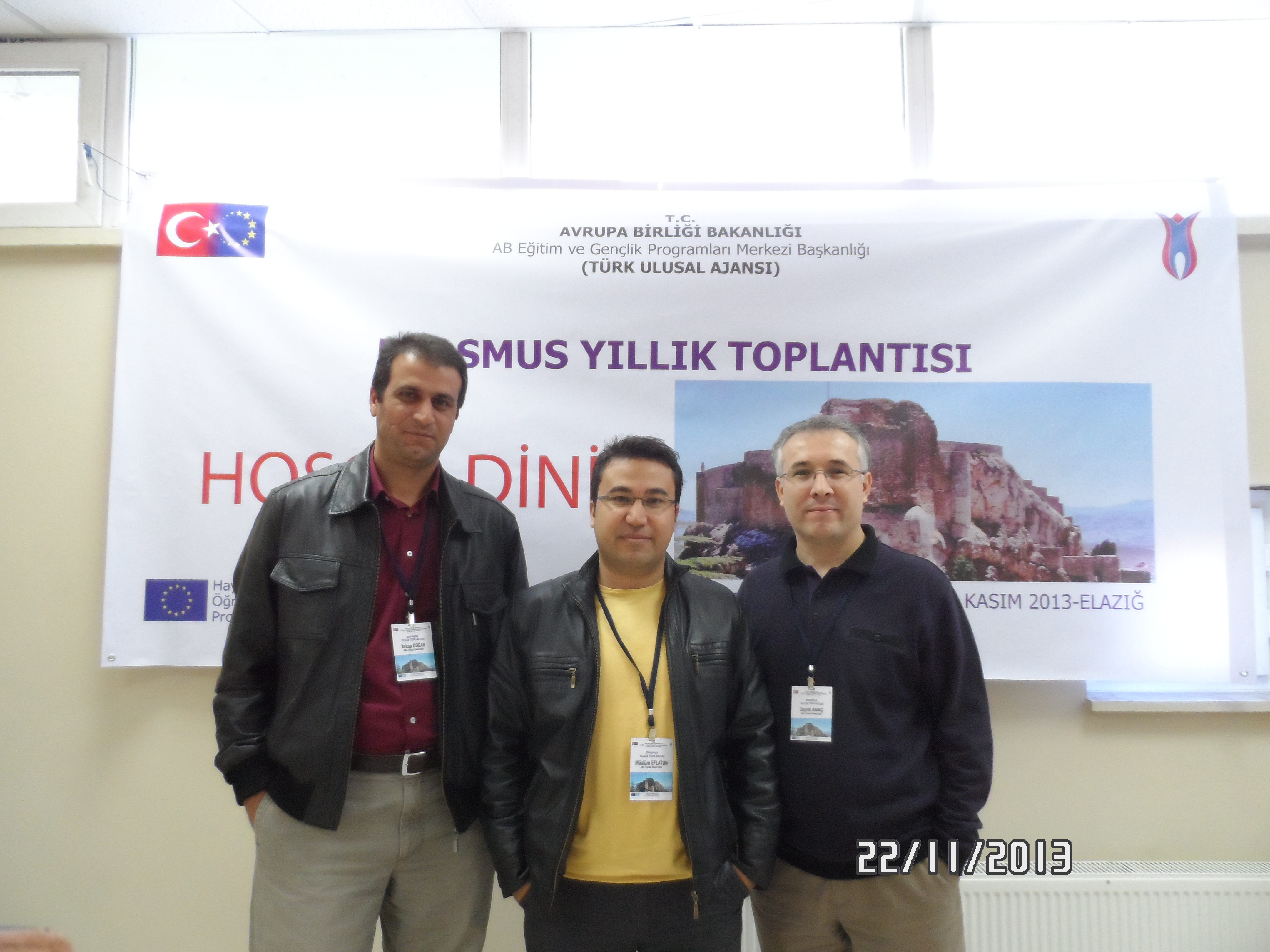 6. Erasmus+ Information Meetings in Departments (March, 2014)
New Erasmus+ program was introduced to academics in each department at Kilis 7 Aralık University.
The details are in this link.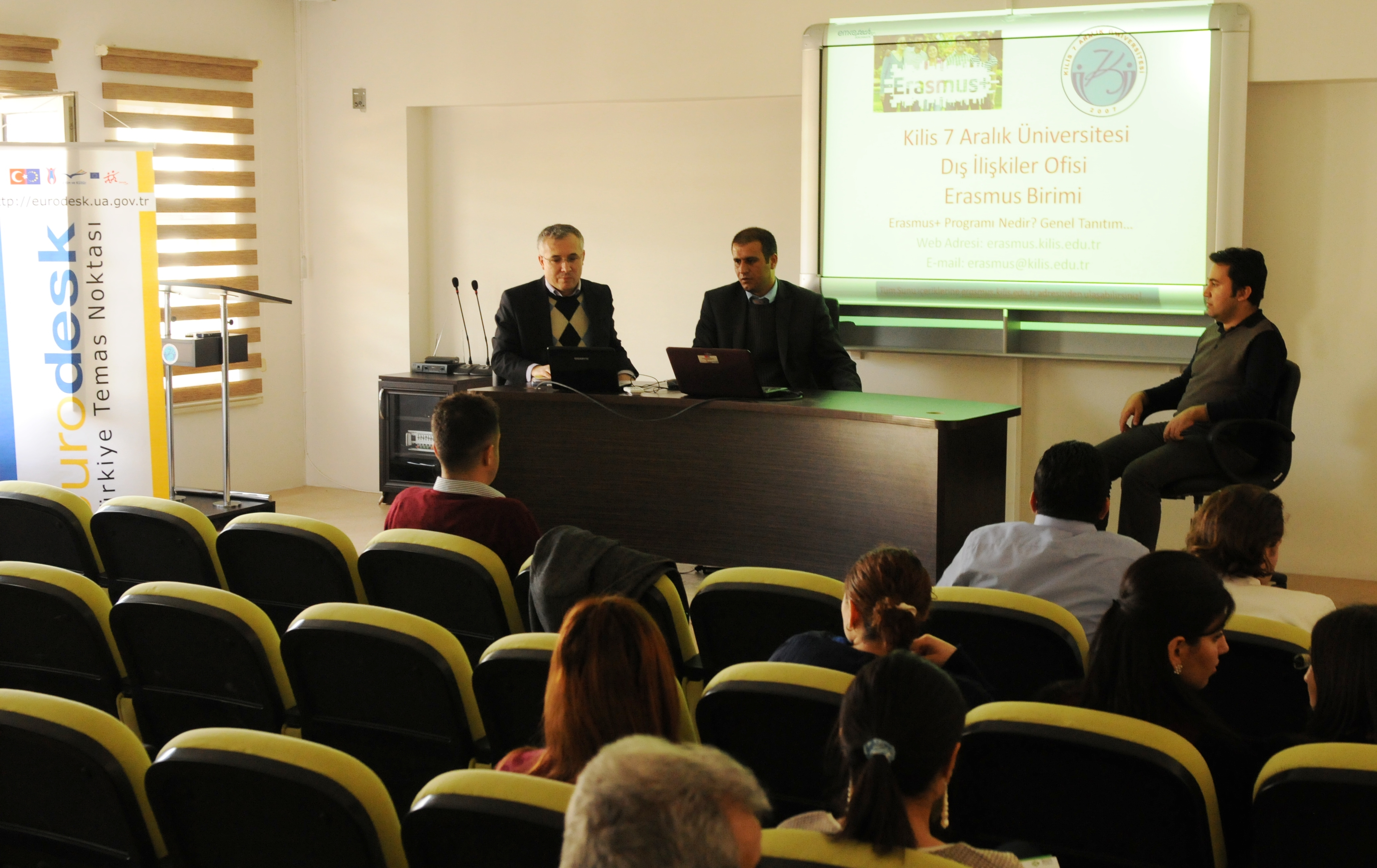 7. Panel for Sharing Erasmus+ Experiences (March, 2014)
Please click for more information and pictures.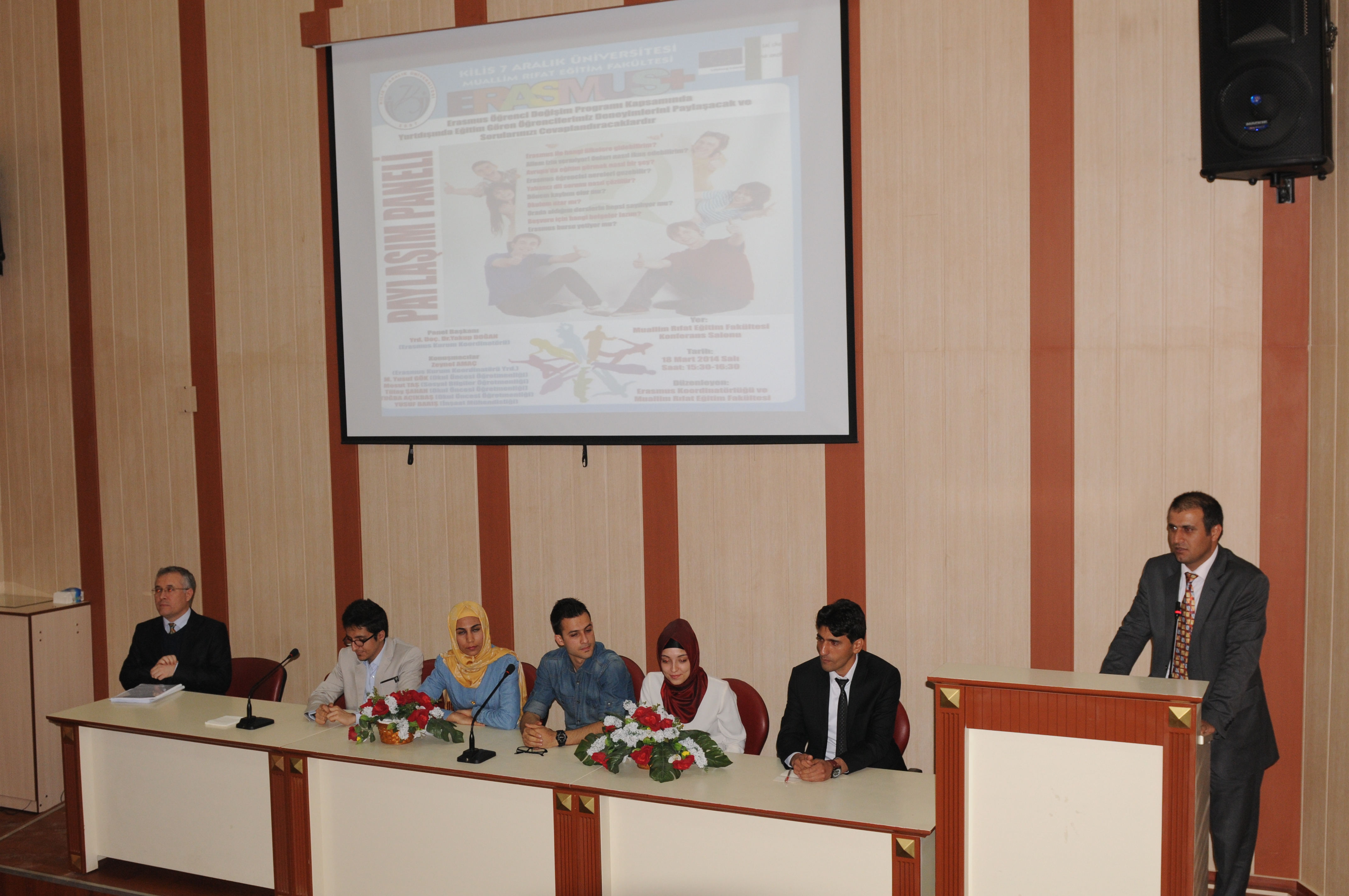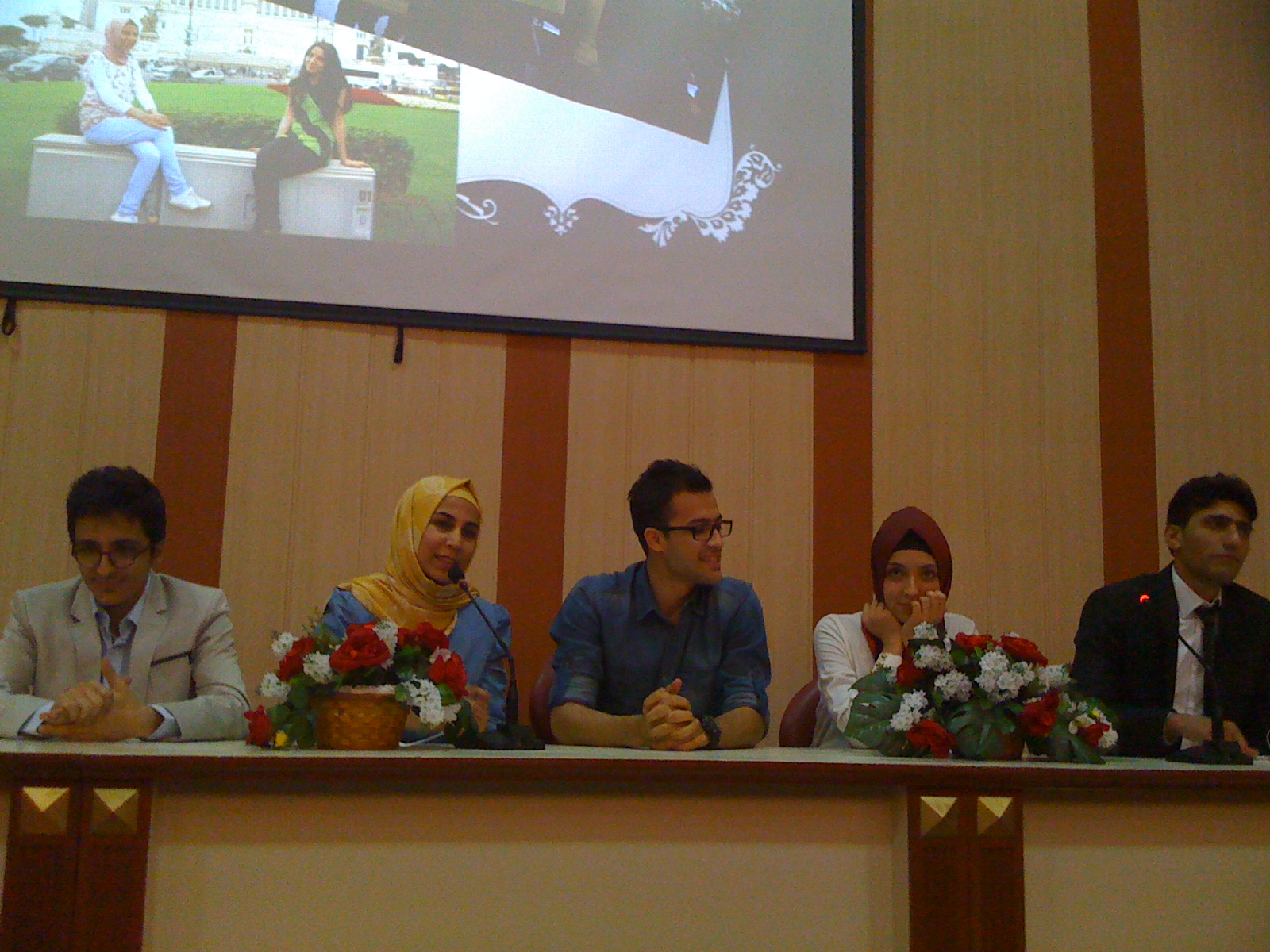 8. Language Proficiency Exam for Erasmus+ Student Mobility (March, 2014)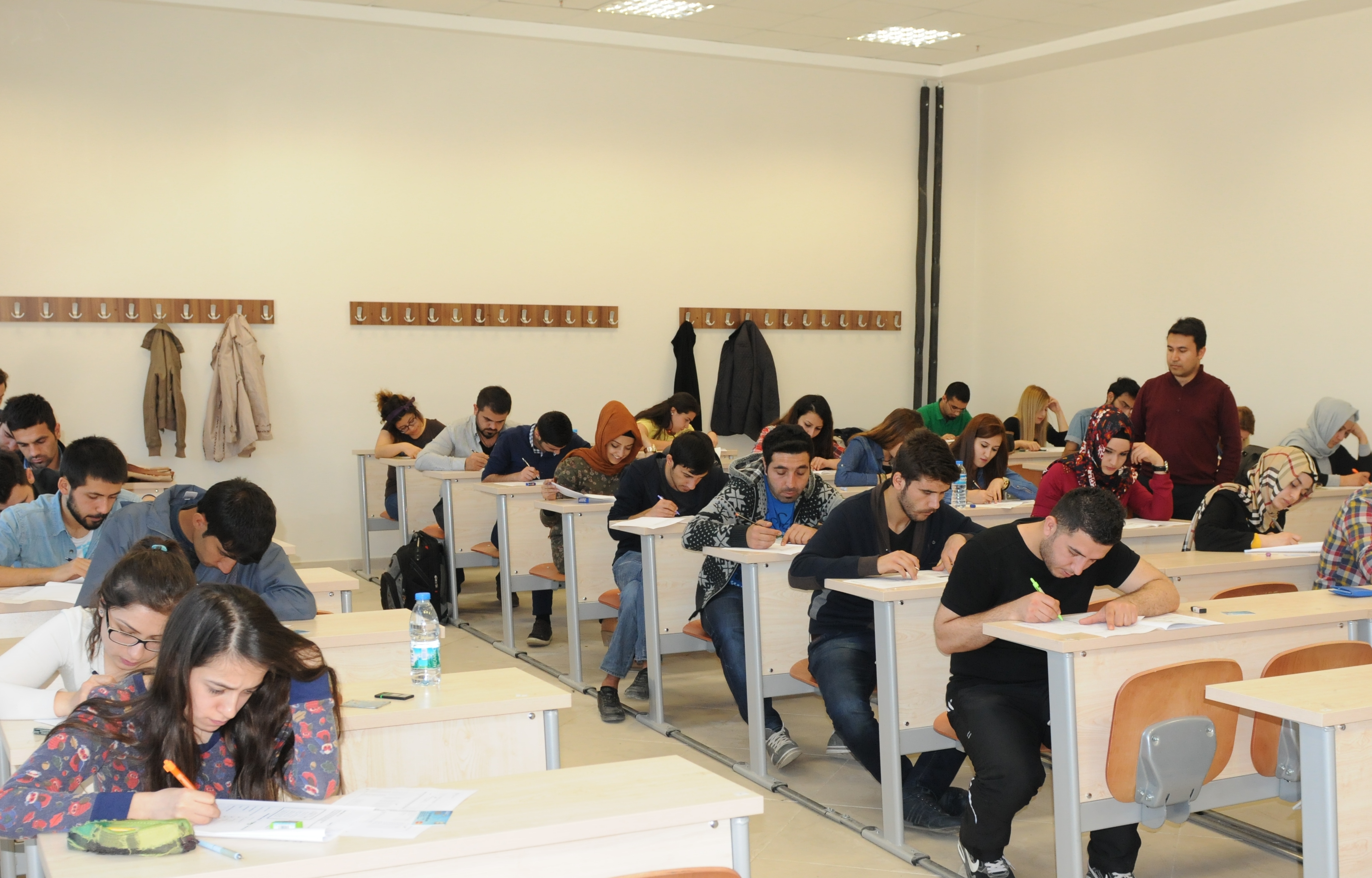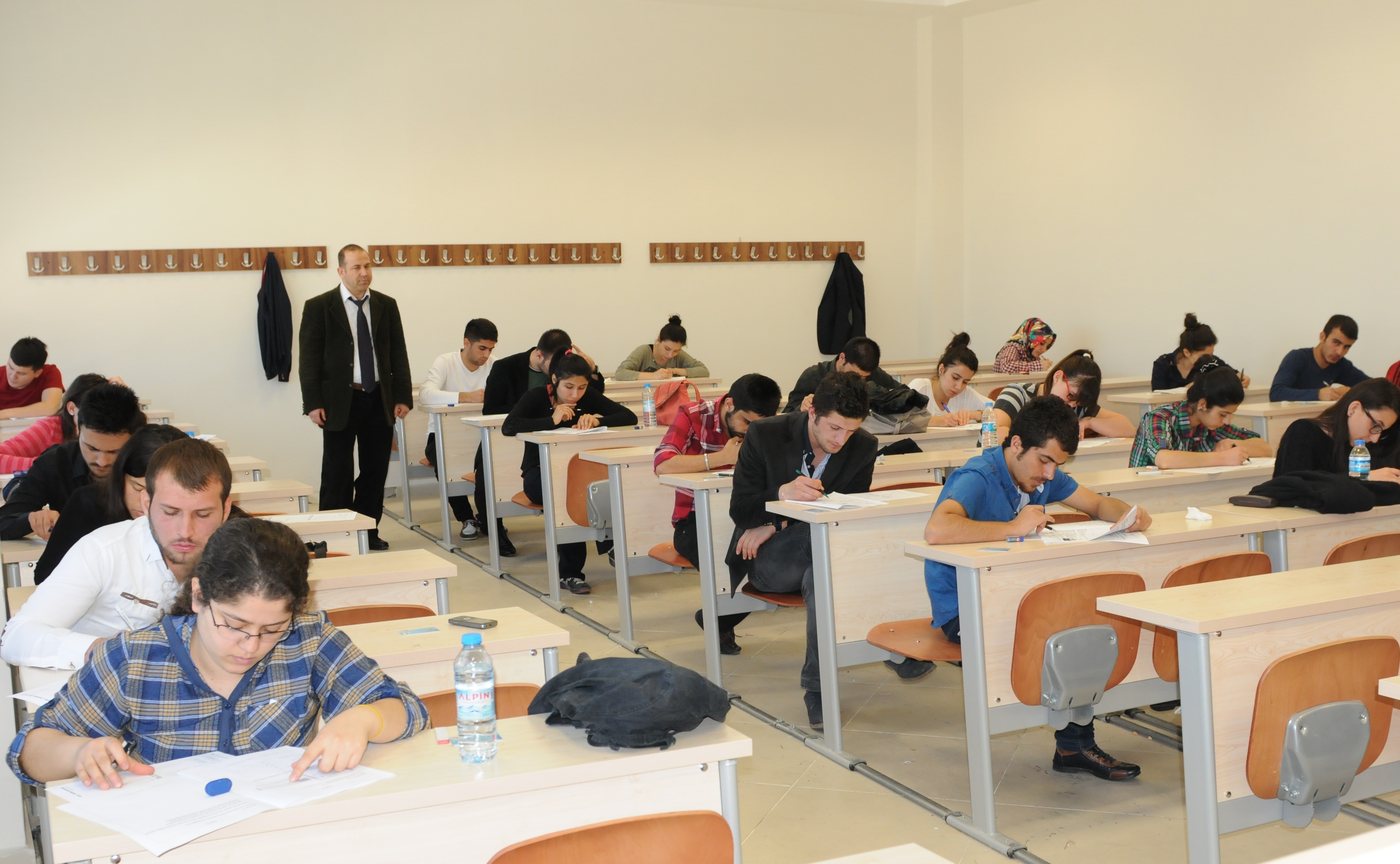 9. Orientation Meeting for Erasmus+ Outgoing Students (April, 2014)
The orientation for Erasmus+ outgoing students was held in Rectorate's Meeting room.
The orientation included information about:
New Erasmus+ Program,
Students' forms and ECTS documents necessary for completing the study period at the partner universities
More info and pictures from meeting can be accessed at this link.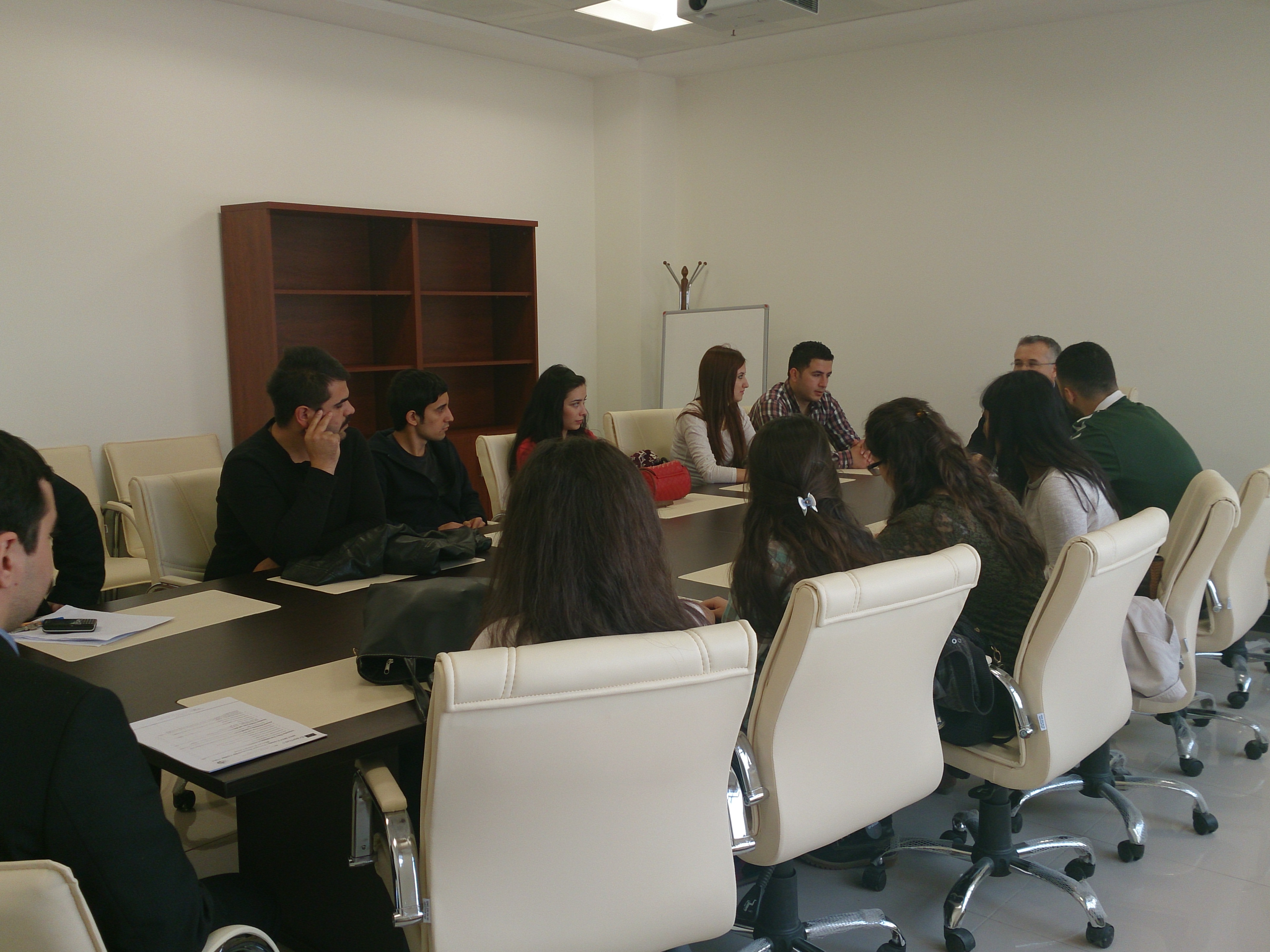 10. Dr. Agnieszka Grochulska and Dr. Małgorzata Lesińska-Sawicka visited Kilis 7 Aralık University as a part of Erasmus Mobility for Teaching (May, 2014). Please visit this link for info and pictures.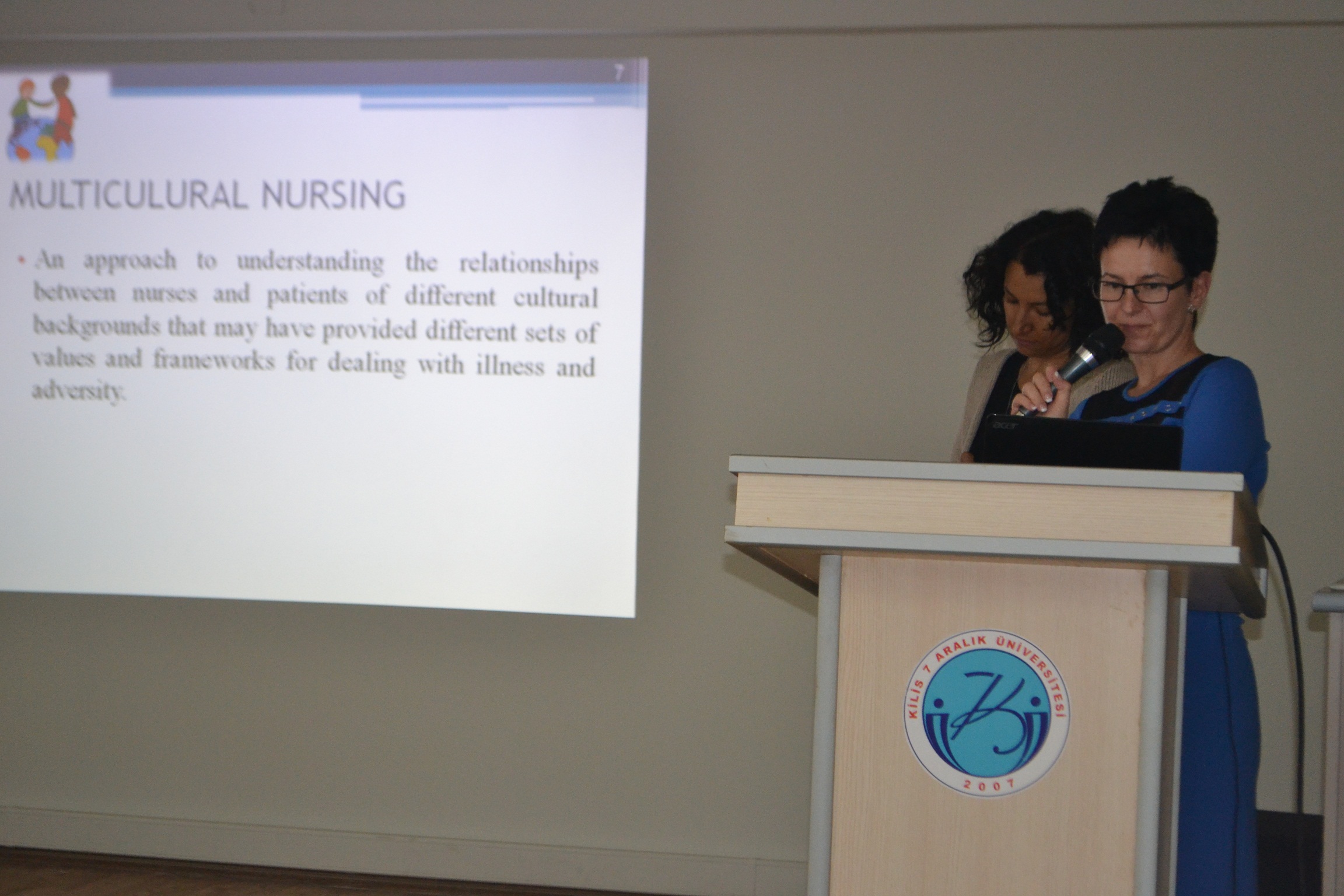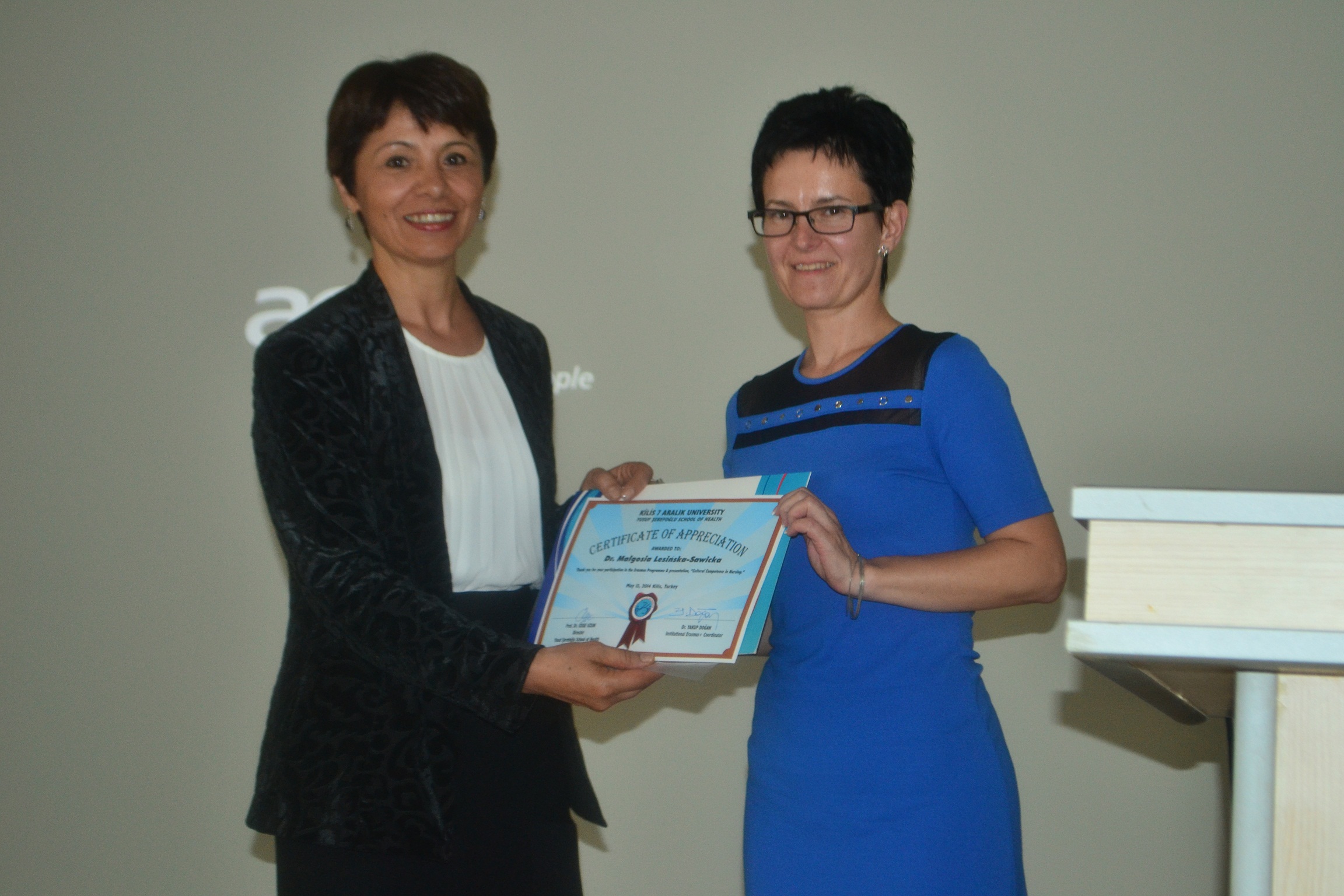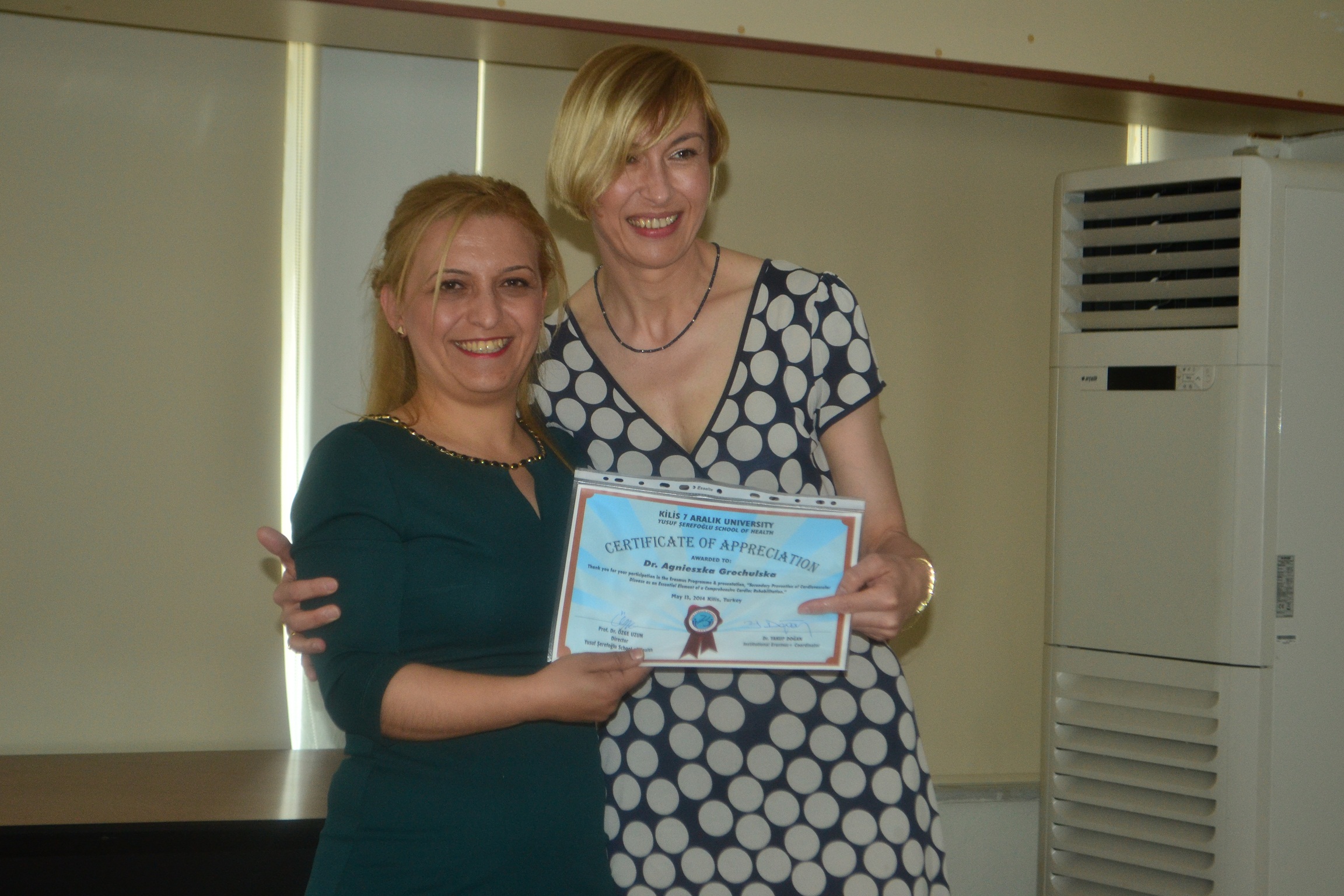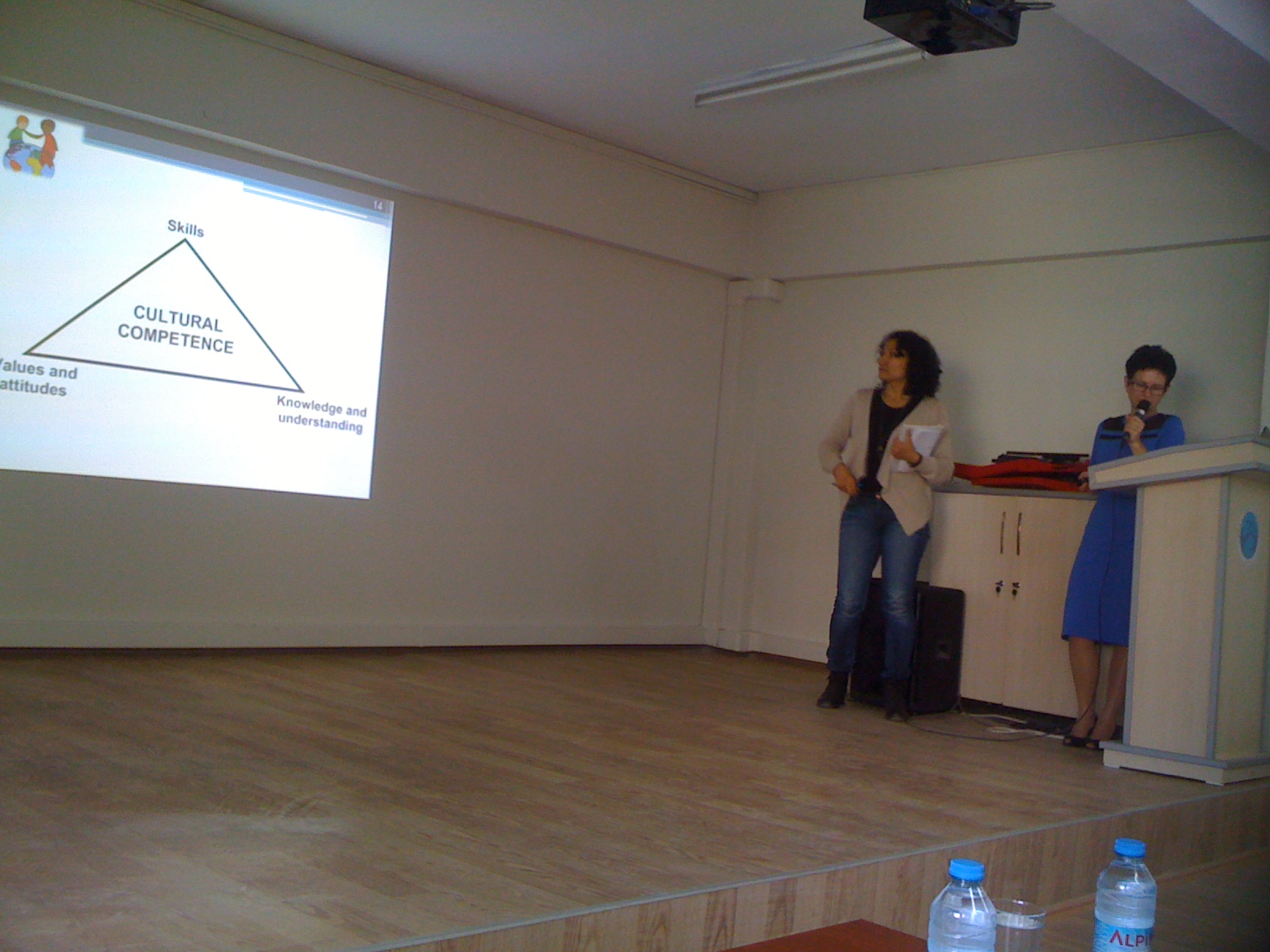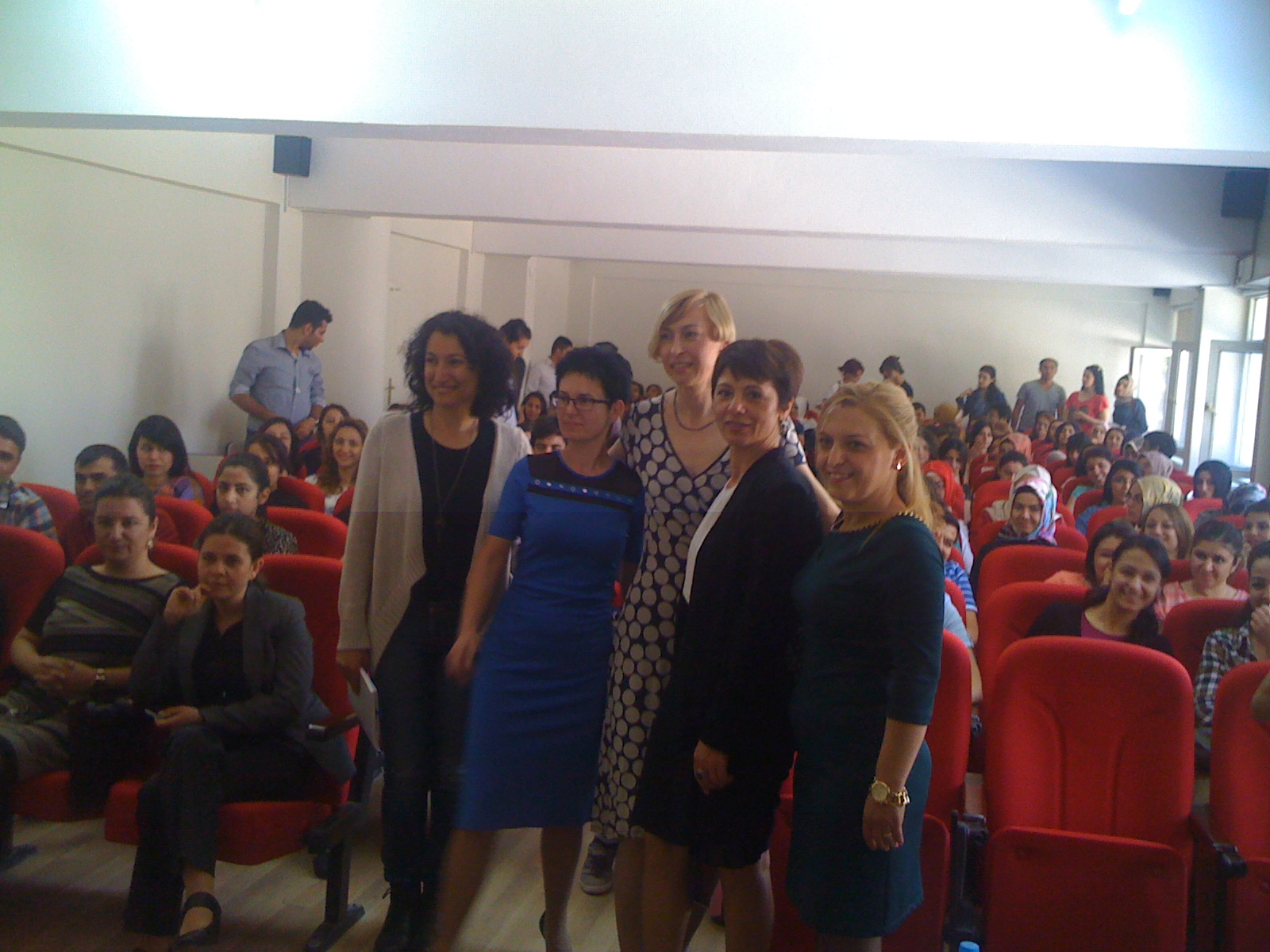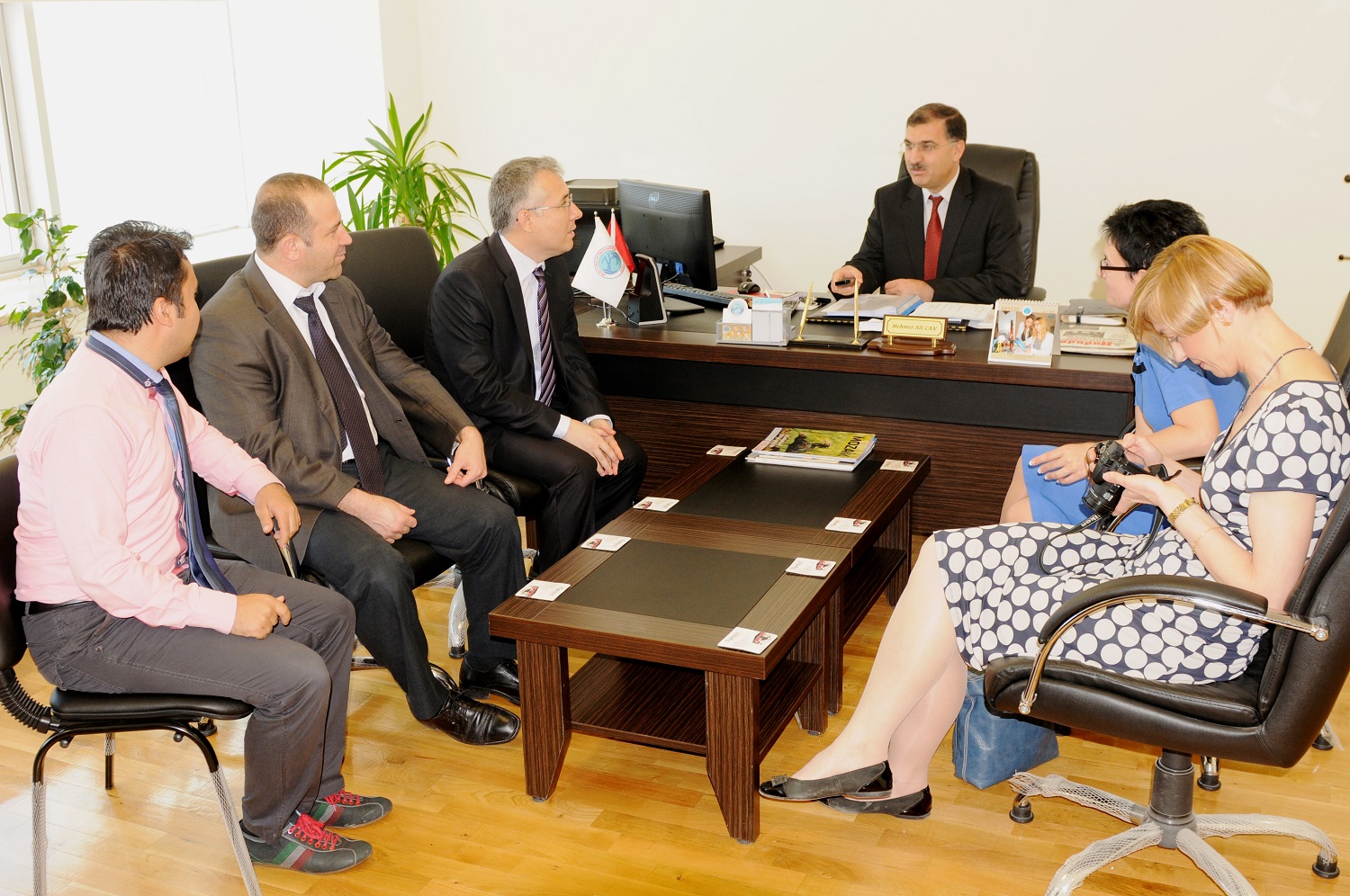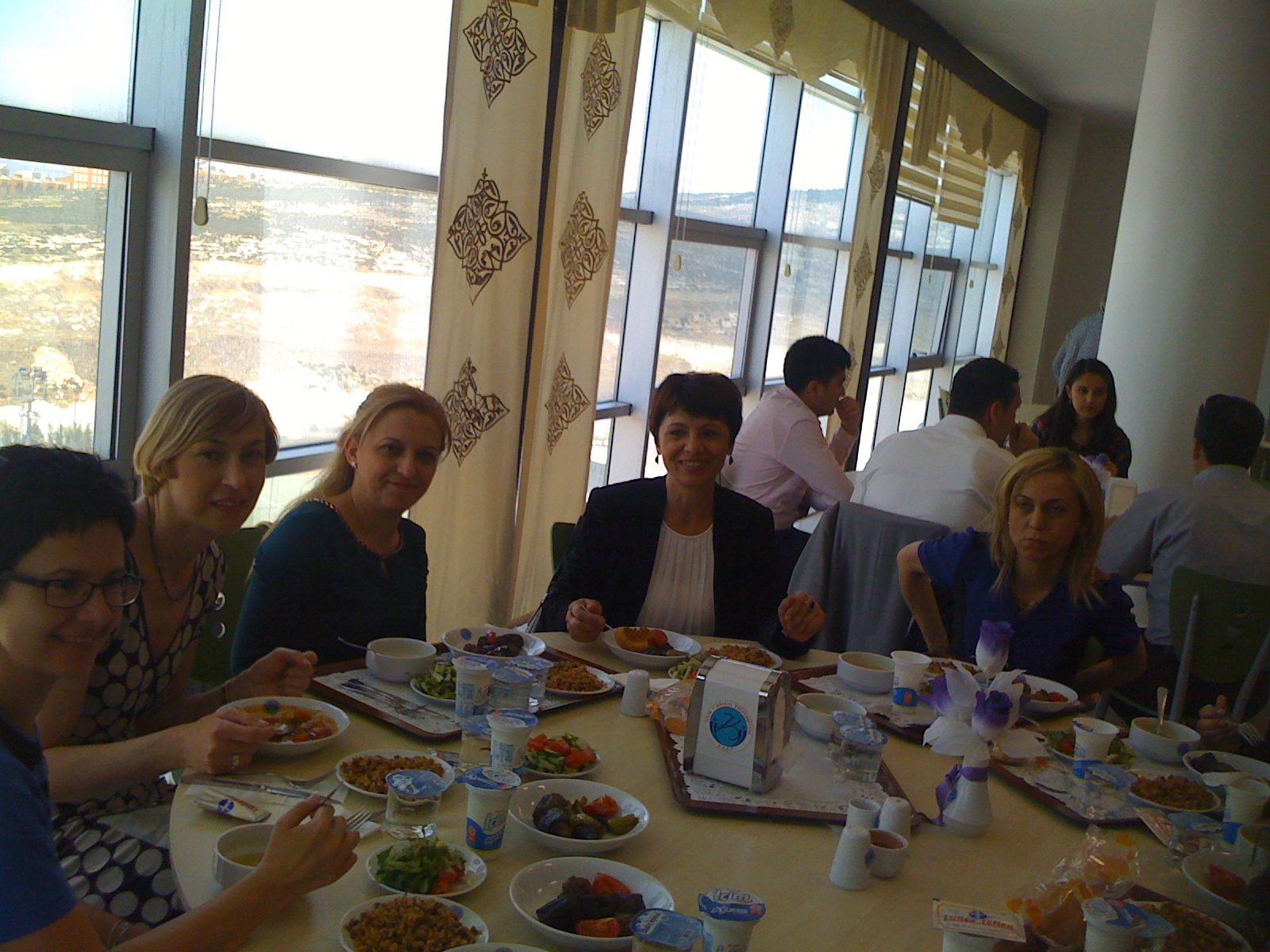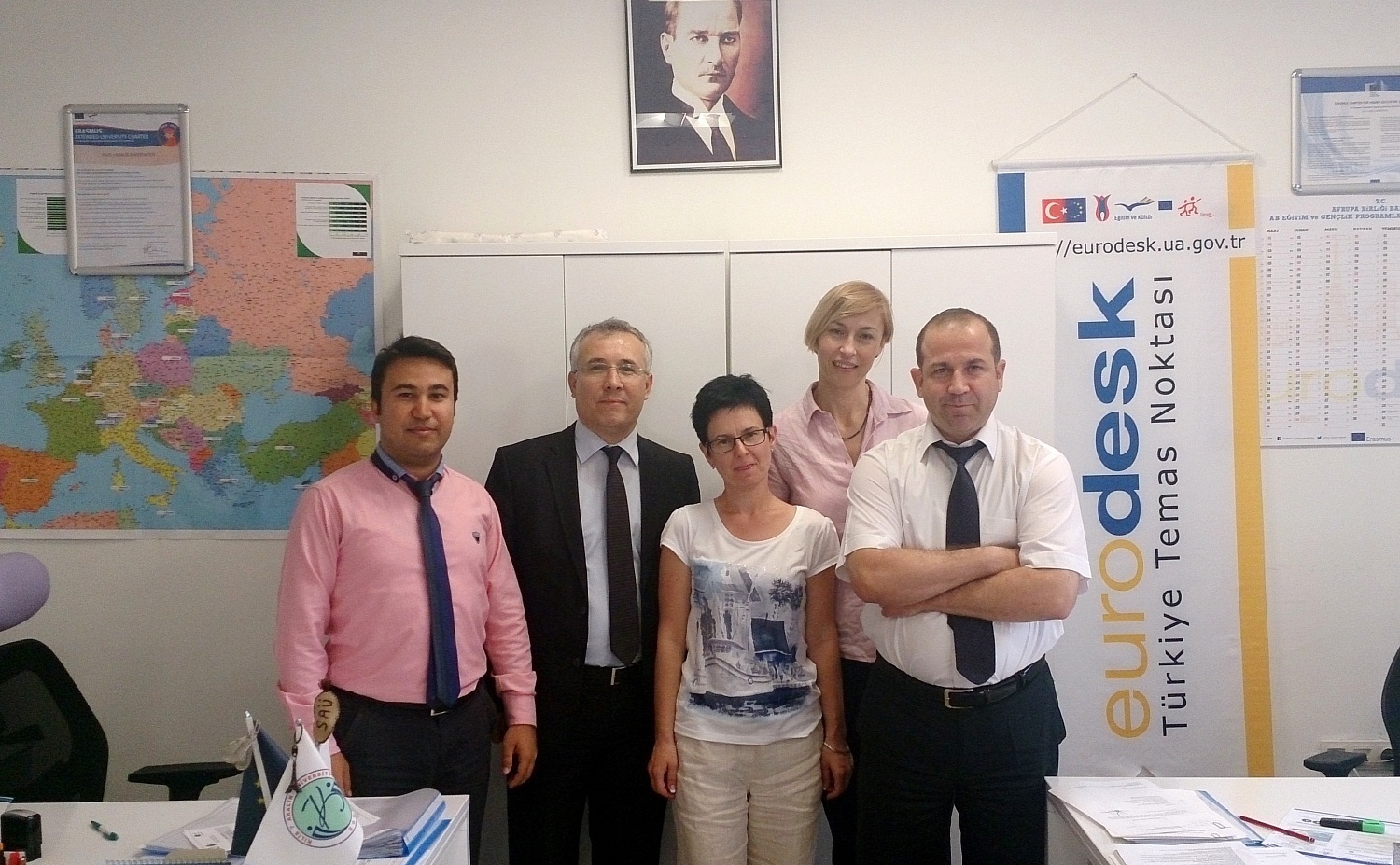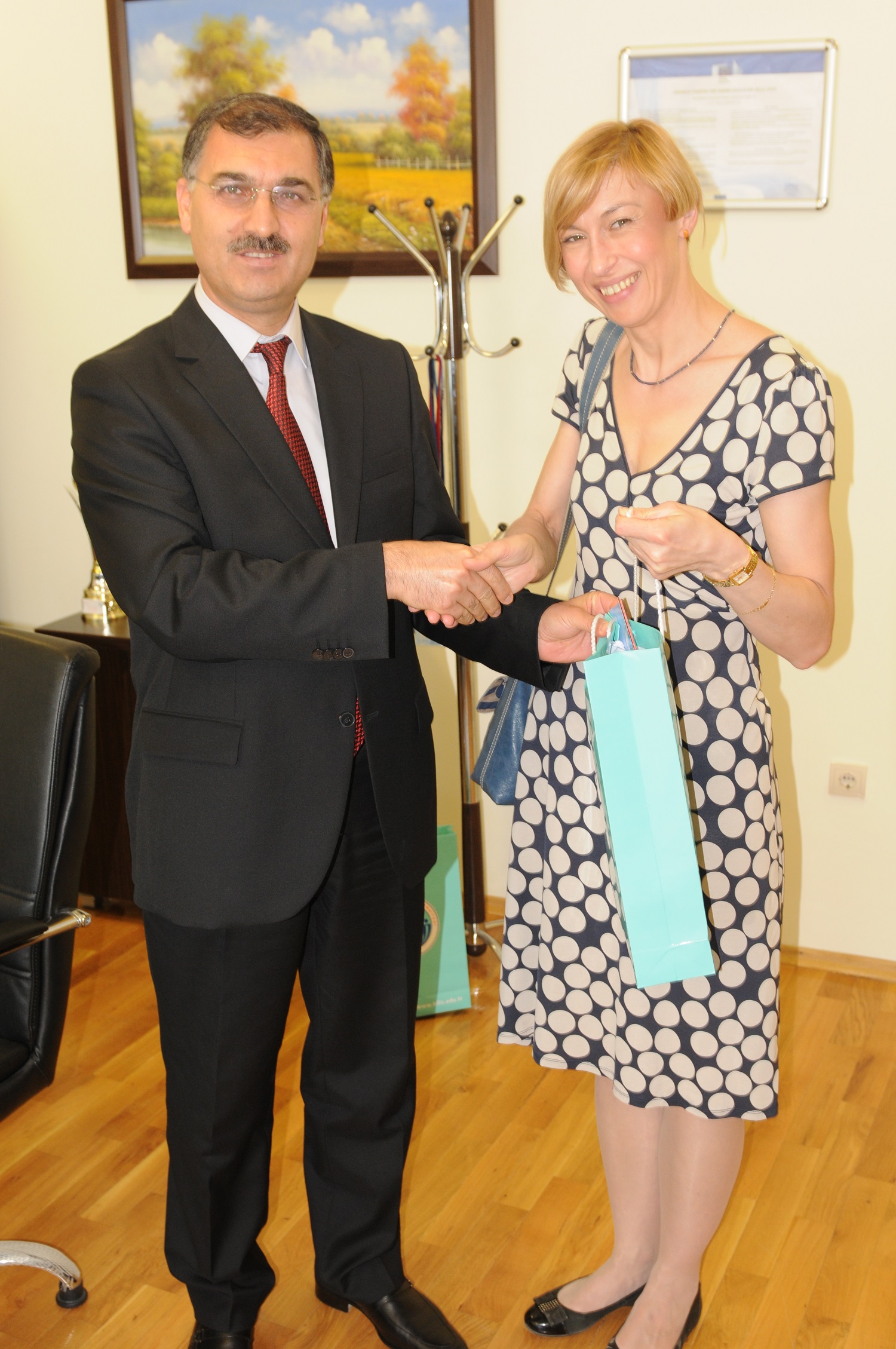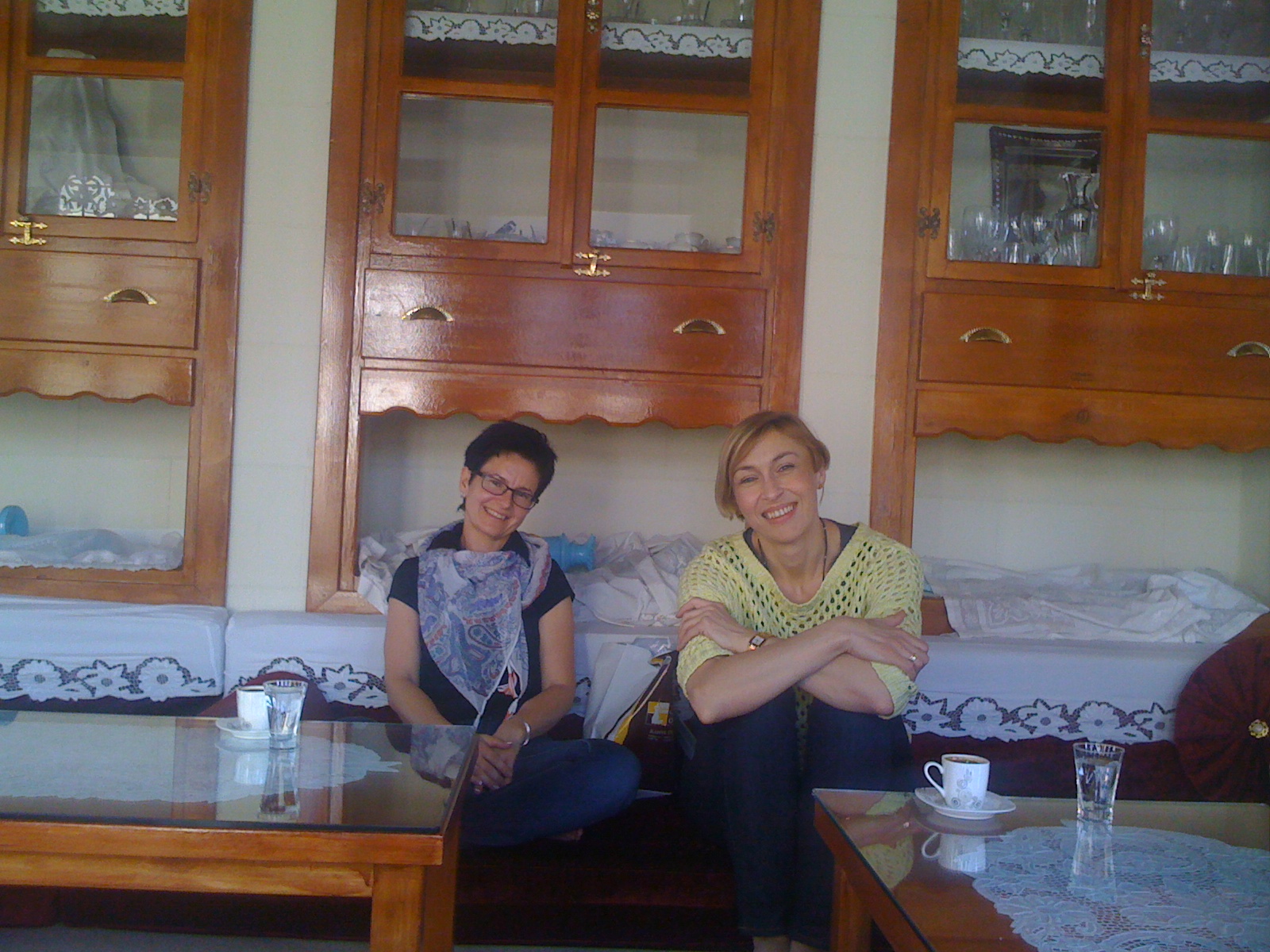 11. Erasmus+ Students from Poland (Natalia & Radek) and Romania (Diana) visited Kilis TOKI Middle School (7th & 8th Grade) and presented Poland and Romania. (December, 2014)
13. Panel for Sharing Erasmus+ Experiences (Outgoing Students) (December 24, 2014)
Zeynep Canbaz (MREF Earlychildhood Education Student),
Nuray Özsöyleyen (MREF Earlychildhood Education Student),
Mehmet Cihad Kaya (MMF Civil Engineering Student)
Mehmet Sait Akiz (İİBF Economy Student)
Hakan Doğan (YŞ SY Nursing Student)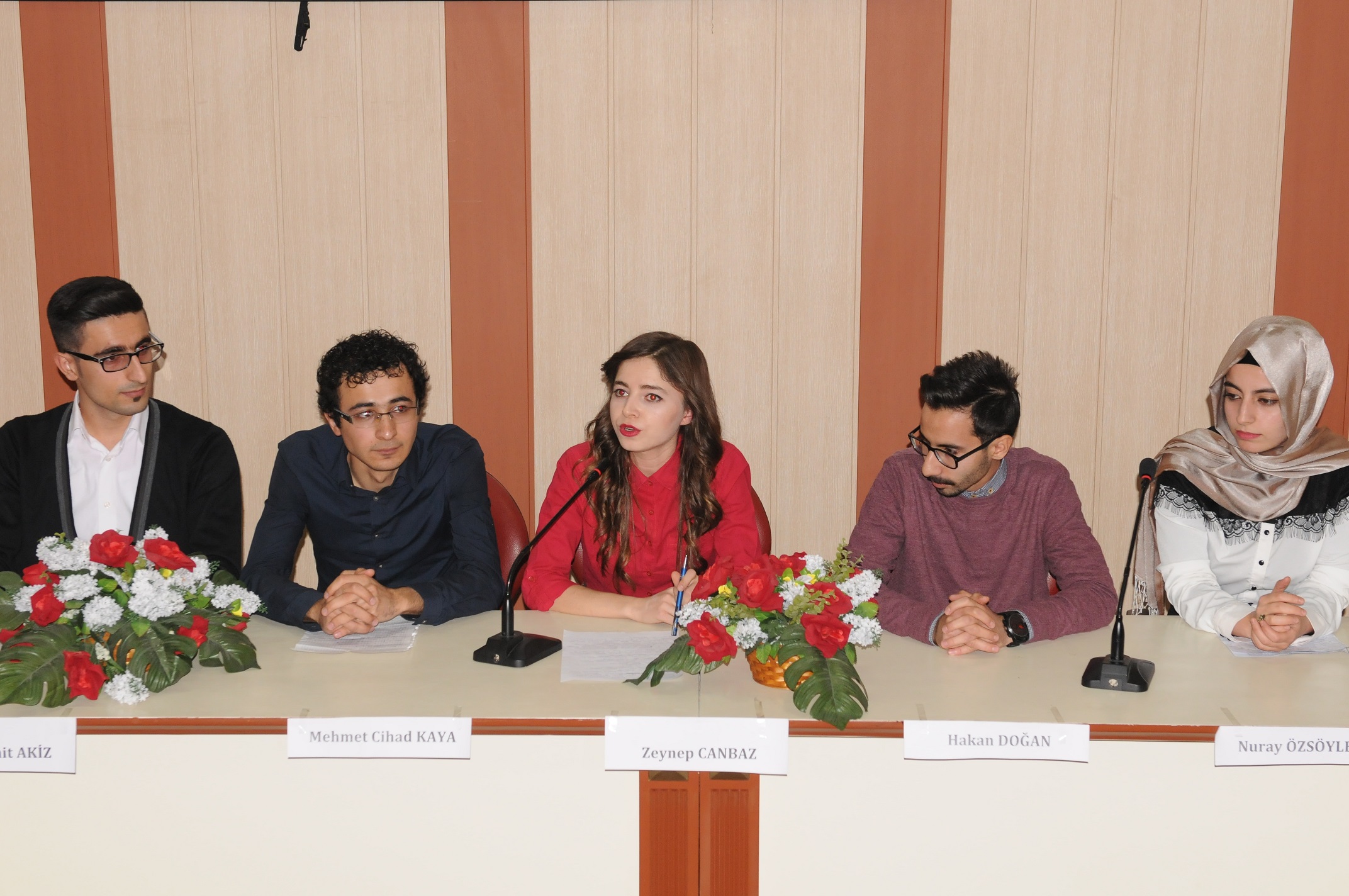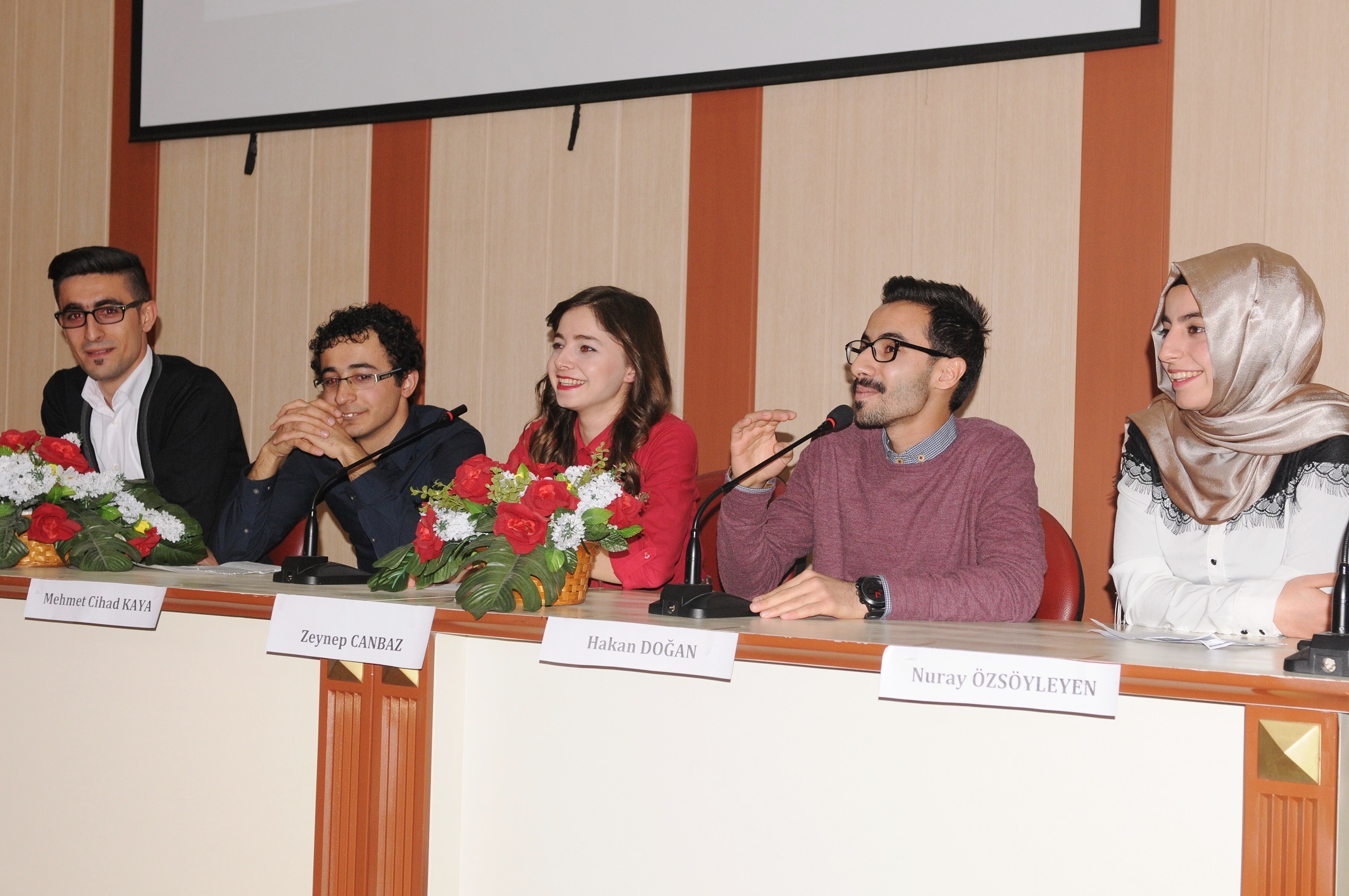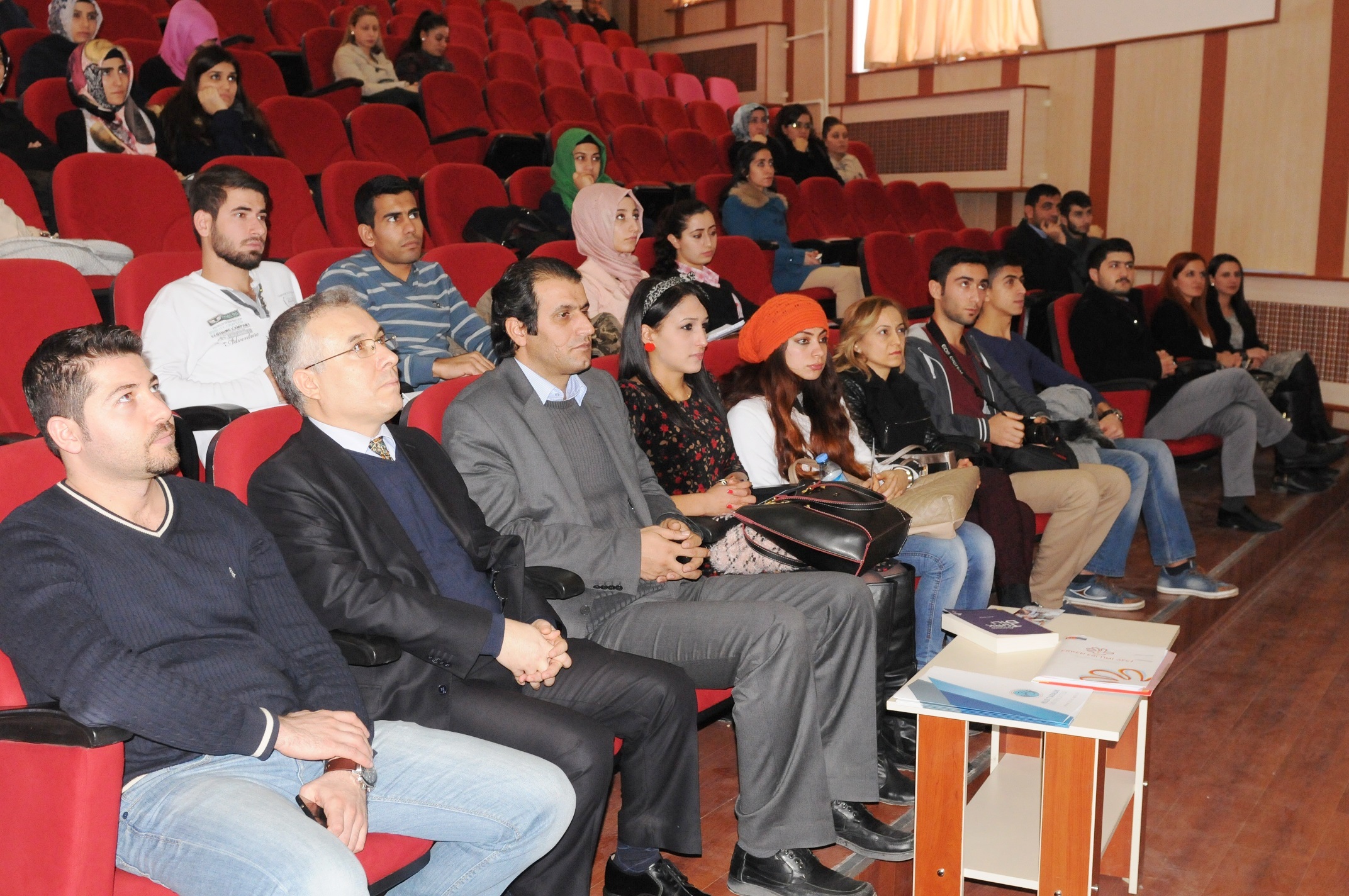 14. Panel for Sharing Erasmus+ Experiences (Incoming Students) (December 25, 2014)
Diana Dumitrascu ("Lucian Blaga" University of Sibiu, Romania, Biology Student)
Natalia Janiak (Pomeranian University in Słupsk, Poland, Nursing Student)
Radek Jakrzewski  (Pomeranian University in Słupsk, Poland, Nursing Student)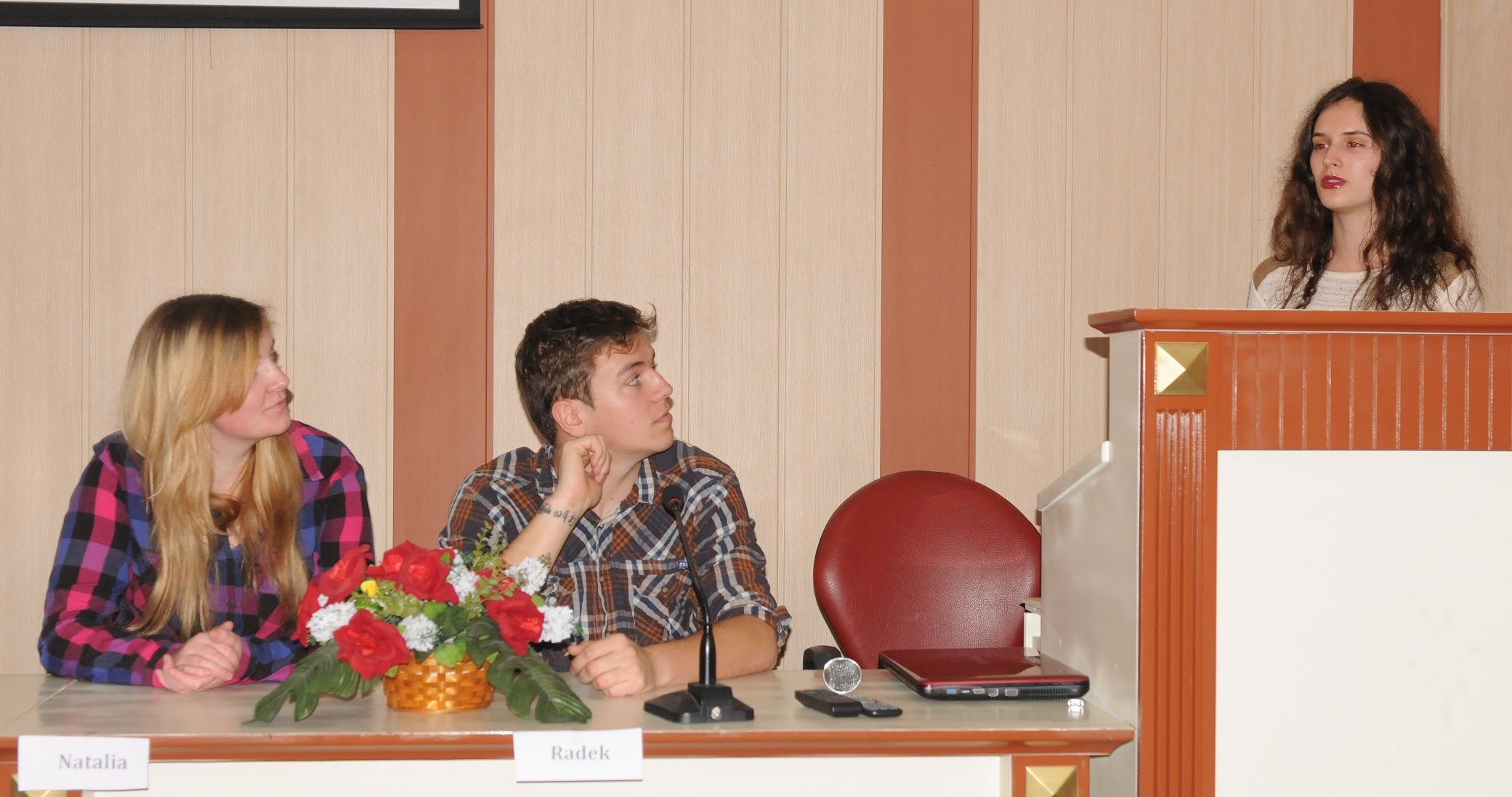 15. Panel for Sharing Erasmus+ Experiences (Staff Mobility for Teaching and Training) (December 26, 2014)
Prof. Dr. Ahmet Çakır,
Dr. Metin Açıkyıldız,
Lecturer Muhammet Hüküm,
Res. Assistant Ebru Külekçi,
Res. Assistant Mehmet Koç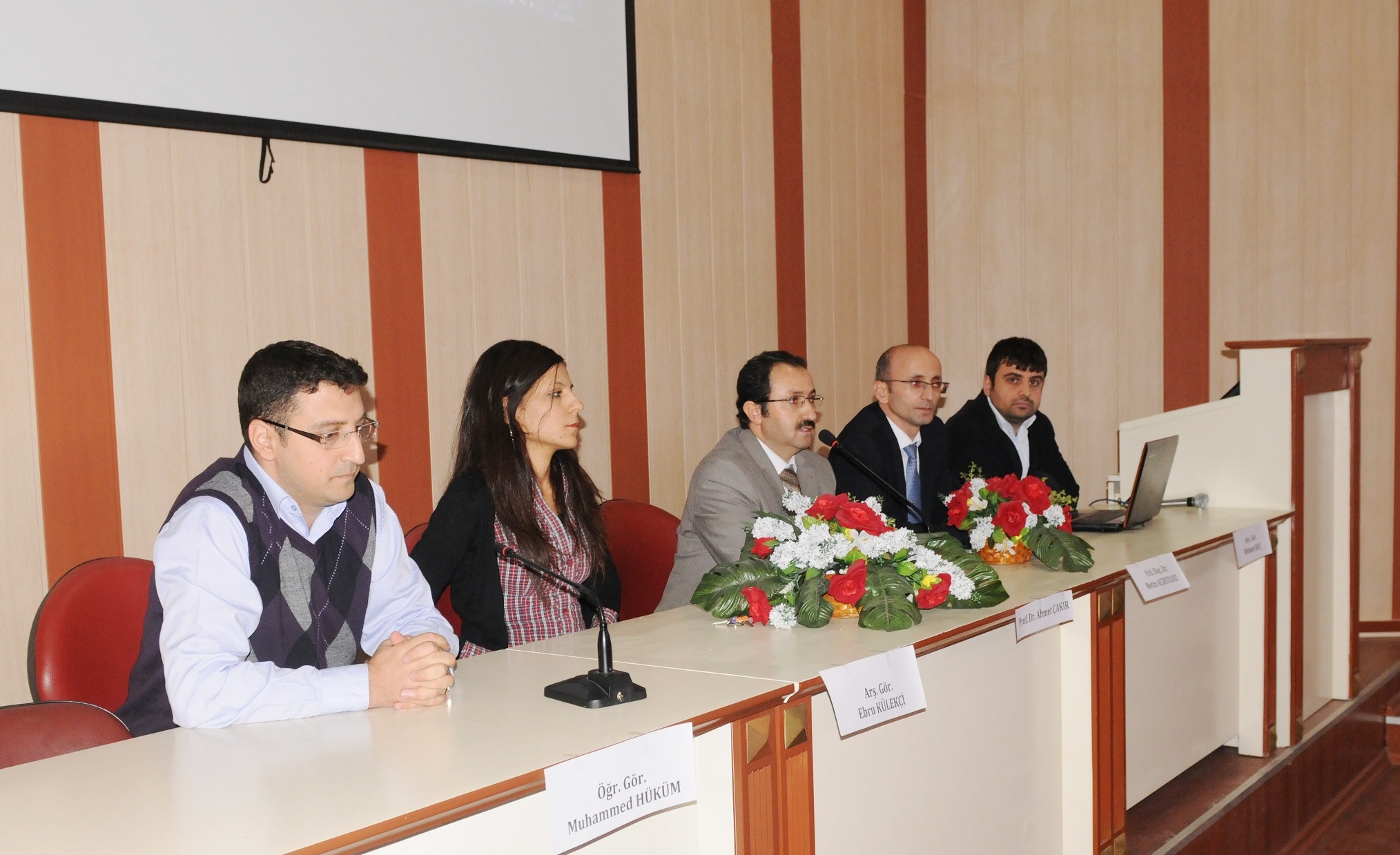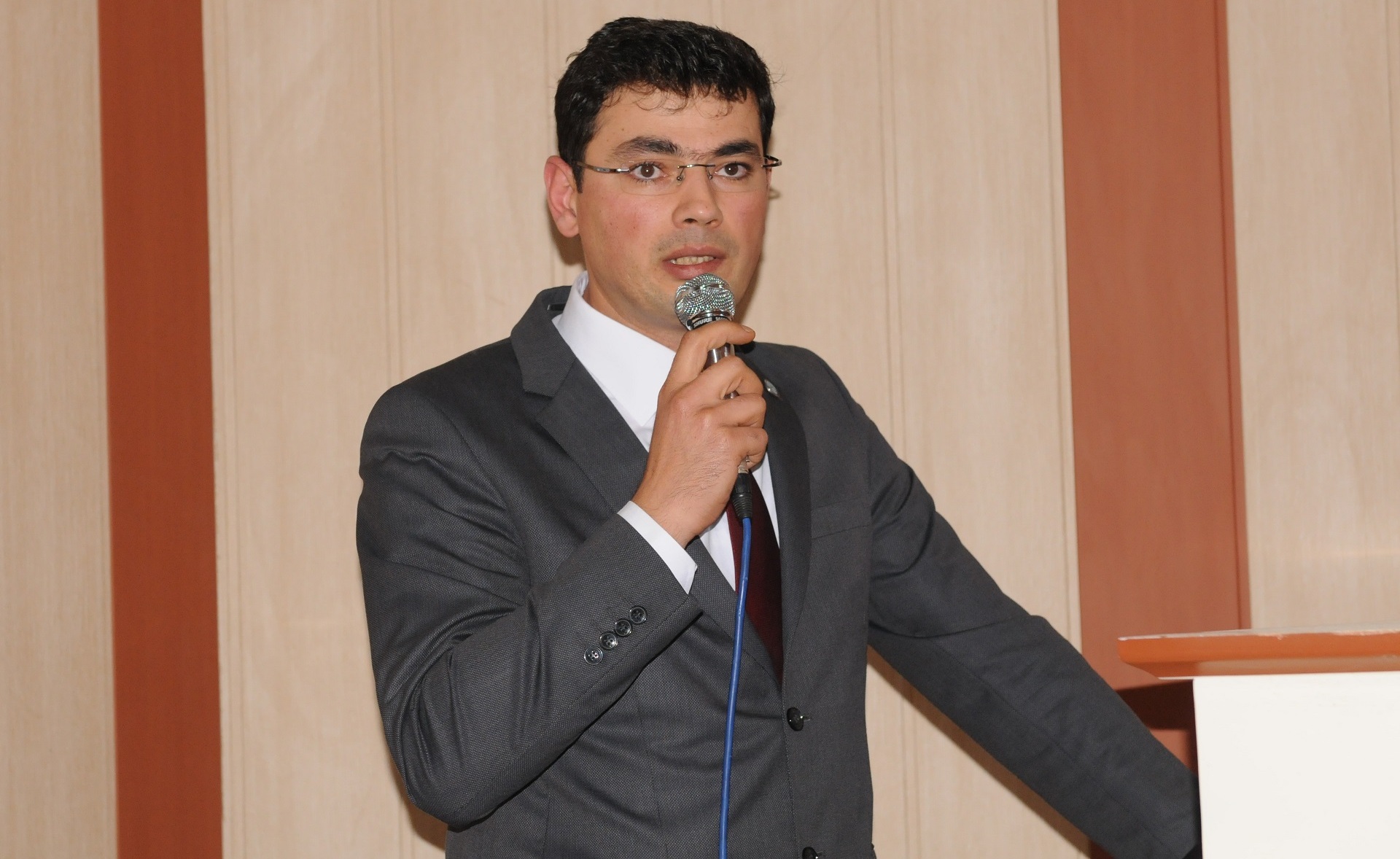 16. Panel for Sharing Erasmus+ Experiences (Outgoing Students) (March 19, 2015)
Gamze Maşa (MREF-Preschool Education)
Aysel Kocaman (MREF-Primary Education)
Mustafa Cengiz (YSSYO-Nursing)
Ferhat Katrancı (İİBF-Business Administration)
Osman Efe ÖZTEKİN (FEF-Molecular Biology and Genetics)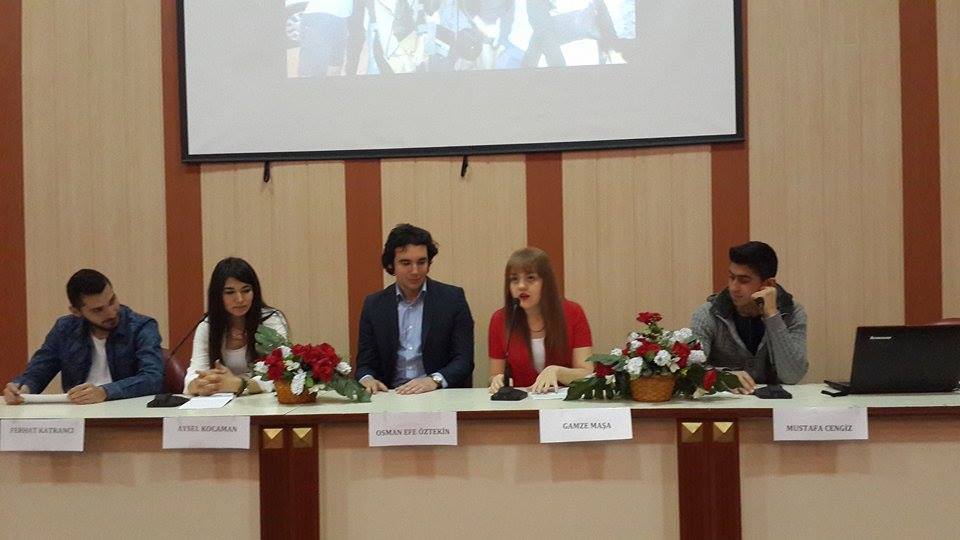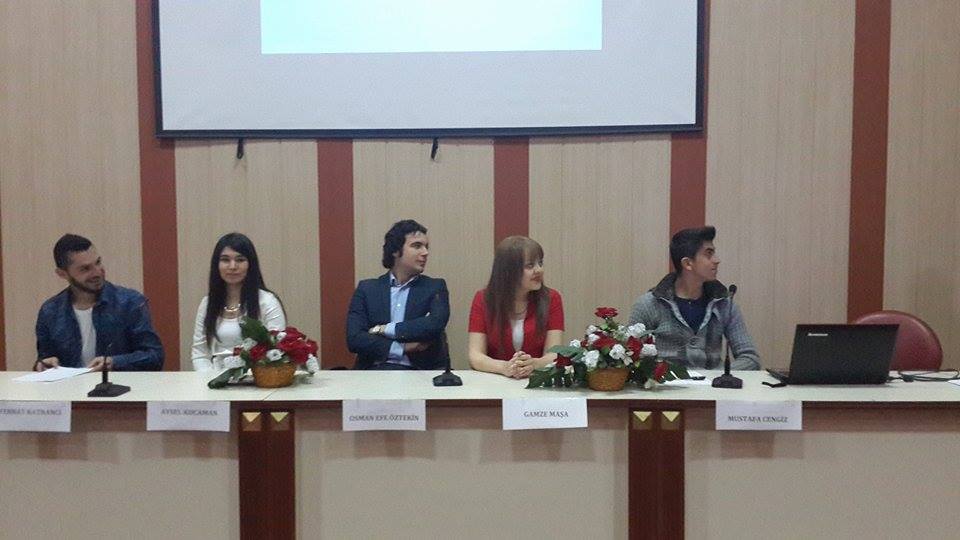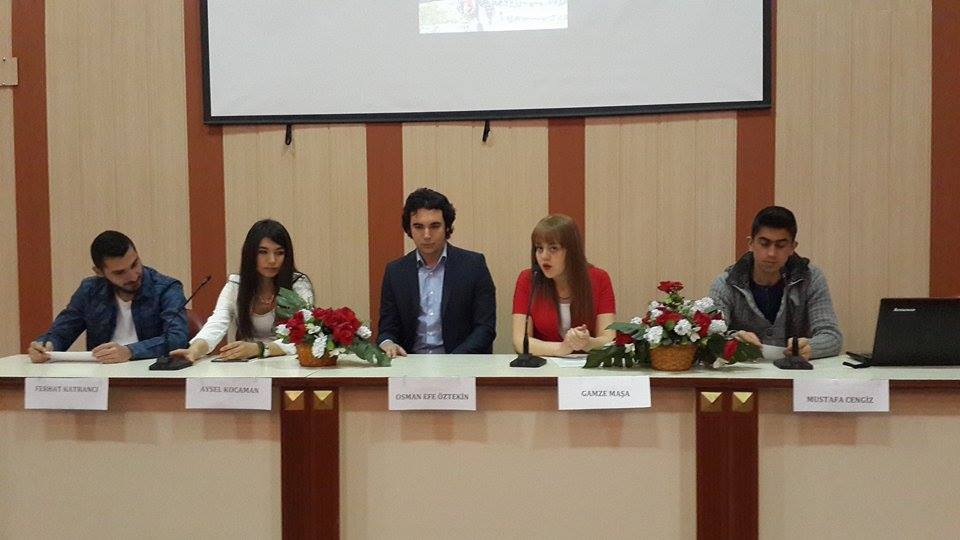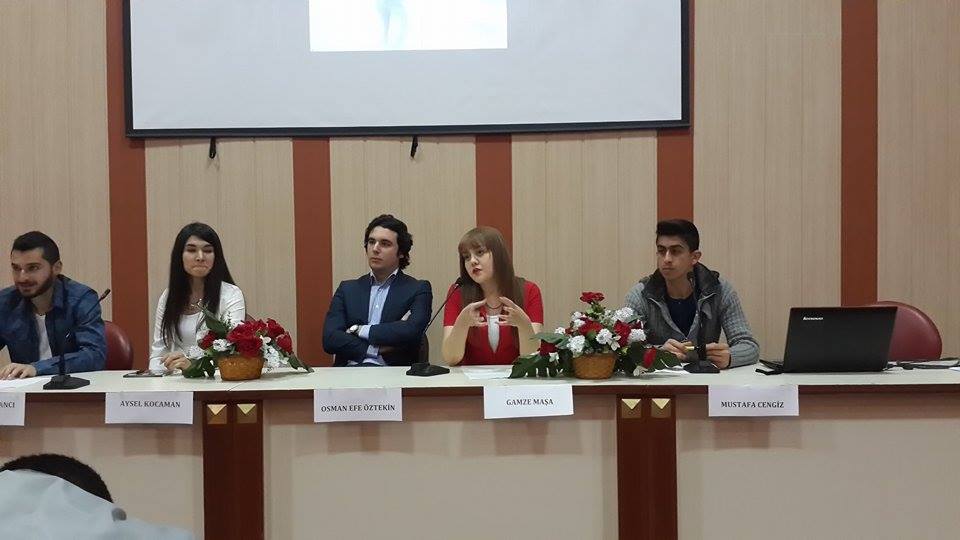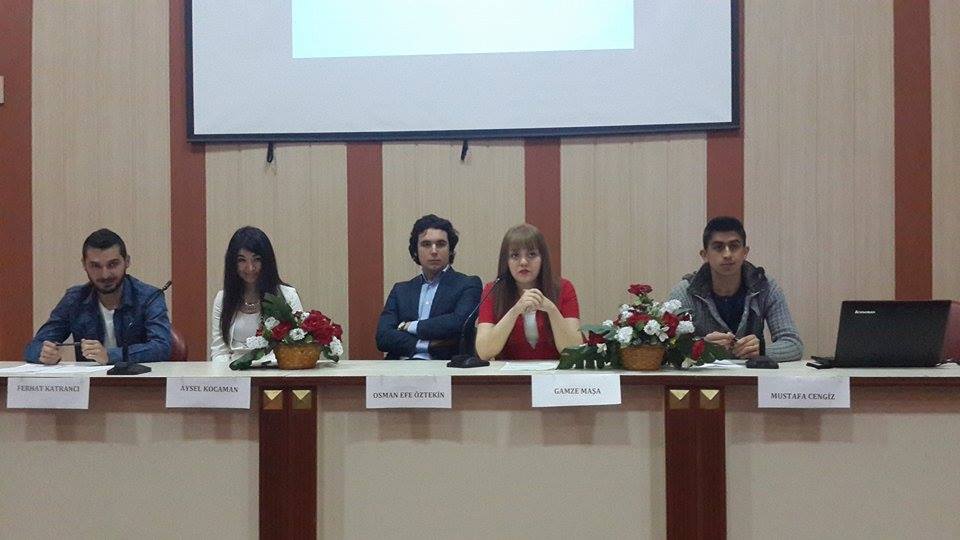 Son Güncelleme: 2015-03-20 11:16:24